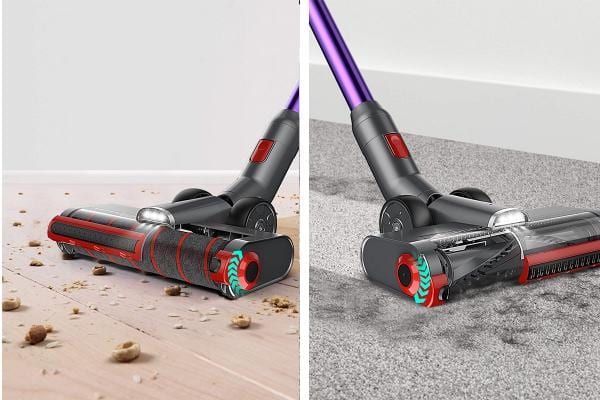 These products were selected by StackCommerce, which created these articles. The products are not endorsed by the FamilyToday editorial team. If you buy something through these links, FamilyToday may get a small share of revenue from your purchase.
This year looks a lot different for families, and whether yours has spent the majority of the time with snacks on the couch or diving into art projects, we can pretty much guarantee everyone is spending more time at home. Of course, more time at home means more messes to clean up.
If you're tired of wasting time and stress on keeping your home tidy for your family, the JASHEN V16 Cordless Vacuum Cleaner is the saving grace you need. This high-end vacuum features a 350W digital brushless motor that packs a serious punch, and it's on sale for 46% off for a limited time.
Don't take our word for it — the JASHEN V16 has earned itself a 4.6 out of 5-star rating on Amazon, and reviewers can't stop raving about how much it has helped with everything (including dreaded dog hair). If quarantine was the perfect time for you and your family to adopt a dog, this is exactly what you need!
Even better yet, the V16 comes with a 2-in-1 dusting brush and provides strong suction to lift embedded dirt or stains with ease and very little noise. The design itself is cordless, meaning cleaning is easy and flexible, and the LED screen shows the selected power mode, remaining runtime, and a built-in sensor that alerts you when it's time to clean the filter. 
With the V16's rechargeable 2,500mAh battery, you'll get 40 minutes of runtime per charge, and its charging wall mount doubles as storage when it's not in use. 
Regularly, $299, the V16 is the perfect vacuum cleaner for both hard floors and carpets,and it's on sale for only $159.99. Snag the deal today and keep your family healthy and happy, while also keeping your house clean with ease.
Image Credit: Jashen