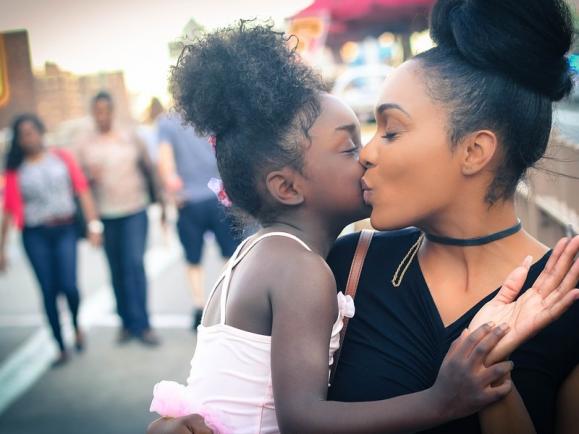 How do you get organized being a full-time mom and full-time employee? Between work, errands, carpools, and more, it can be tough for moms to find time to get everything done in a day. Having a good understanding of time management skills will save you from too much stress. By putting systems in place so that your chores and activities are streamlined, you will get your life back. Here are some tips to get started.
Use autopay for your bills.
Paying bills with paper checks takes way too much time. Writing checks, mailing them, making sure the check cleared, checking your bank account, and calling the bank all eat up the precious amount of time in your day. On autopay, you do not have to worry about any bill missing a payment. You can get an alert on your phone that the amount has gone through. If you have bills that are not on a regular schedule or needs a paper check, you can use your bank's bill pay option. They will send checks and track them on your behalf.
Order groceries online.
We order just about everything else online nowadays, so why not our groceries? Shopping with young children can be a massive pain in the butt, so have your groceries delivered right to your door. For a cheaper option, you can order your groceries to be picked up for free right at the store. You can select a time frame during the week that works best for you and drive right up. Most places will even put them in the car for you. This also ensures that you do not buy items you do not need and stick to your meals for the week.
Streamline your morning routine.
There is nothing worse than waking up late on Monday morning and realizing you do not have any of your children's backpacks ready. When mornings are that chaotic, you will feel exhausted before the day has even begun. Take some of the stress out of mornings by prepping everything the night before. For example, check the weather forecast and layout an outfit for the next day before you go to sleep. Other ideas include setting the table for breakfast, packing lunches, and placing all items that need to go to work and school by the door. Additionally, skip the extra 10 minutes of email and social media scrolling you do in the mornings. It can wait.
Schedule time for yourself.
One reason we feel like time always alludes us is that we forget ever to schedule any time for ourselves. Make sure each day you put 30 minutes on your calendar for a work-out, new recipe, or for reading. Just like we make time for work and errands, we must schedule time for ourselves. When we try to stay spontaneous with our time rather than organizing it, the first thing to go is time for ourselves. You cannot be the best version of yourself to your family, though, if you do not emphasize self-care.
Track how you spend your time.
The best way to start managing your time better is by knowing how you waste it in the first place. Use a bullet journal, productivity app, or something similar and make sure you mark down everything. This includes how much time you spend driving, working, or playing on social media. From there, you can start organizing your tasks better. You might notice that the "quick trip" to Target ended up taking way longer than you expected. Instead, wait until you have several errands to run all on the same day. Setting a timer while you watch TV or scroll through your emails will also give you awareness of when it is time to stop. This will help you from thinking, "wow, it's bedtime already?"
Delegate tasks.
Mom's are guilty of taking on just about everything and forgetting to say no. Your husband, children, coworkers, and other parents can help take some of that weight off you. However, you must be strong enough to ask for it. This habit is difficult to break because we want to be in control of everything to ensure it got done correctly. Putting some effort into partners and children to pitch in, though, can pay off in the long run. Teaching them to do the tasks and rewarding them for it will save you time and energy.
Look for shortcuts.
There are ways to make life more efficient. Are you able to afford a dishwasher that can handle unrinsed dishes or buy vegetables that are already cut up? What recipes can you make that will last you multiple meals? Can you use an app to track traffic, so you always take the fastest route to work and school? These small time-savers will add up quickly. Time management also means finding the best way to do something so that it is done correctly, yet fast.
Time management is difficult when you have a house full of kids and a fulltime job. These tips will help you find time in the day you thought was gone forever. Then, you can enjoy the time you get to spend at home with your loved ones a little bit more.