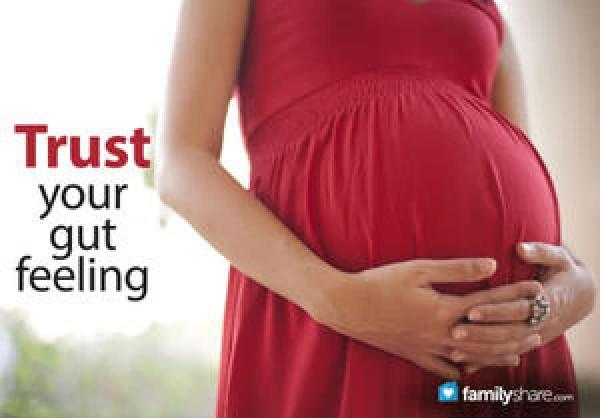 Choosing a midwife over a traditional obstetrician is becoming more and more popular. The reasons vary, but many women like the idea that uncomplicated birth is a natural process, not a medical event, and want the person who helps with the birth to be less likely to leap to a medical intervention when another solution may work.
Midwife-assisted births are very safe if you have no complications or risk factors. In fact, their statistics stack up exceptionally well against obstetrician-assisted births, and in some cases even exceed them.
Choosing the right midwife for you and your baby can be difficult. The first step is to educate yourself on the different types of midwives. Here is a quick breakdown:
Certified Midwives (C.M.) have been certified by the American College of Nurse-Midwives, but they do not need to be nurses.

Certified Nurse-midwives (C.N.M.) are also certified by the American College of Nurse-Midwives, and have training as nurses.

Certified Professional Midwives (C.P.M.) meet North American Registry of Midwives certification standards. C.P.M. is an international credential.

Direct Entry Midwives (D.E.M.) are educated in programs that don't include nursing. They include certified midwives and certified professional midwives.

Lay midwives are educated through self-study and apprenticeships, and while they may be highly experienced and skilled, they aren't certified or licensed.
So which of these is right for you?
To answer that question, you must decide where you want to give birth. If you choose to give birth at your local hospital, find out which type of midwives are allowed to practice there. Similarly, only certain midwives assist in home births. This will narrow your field.
One of the best ways to choose a midwife is to get recommendations from others. Have them tell their birth story with that midwife and see if it resonates well with you.
Interview potential choices with both you and your husband or partner present. Ask these questions:
1. What is your training, experience and certification?
2. Where do you deliver-at home, in a birth center or in the hospital?
3. May I call some references?
4. Do you deliver all your patients' babies, or do you have someone you trade "call" with?
5. In previous births, if there have been complications, what steps have you taken?
6. What are your payment arrangements? Do you accept insurance?
One mother recommends meditating about your birth. Picture it in your mind. Do you see that midwife there and does it feel right? After taking everything into consideration, trust your gut feelings.