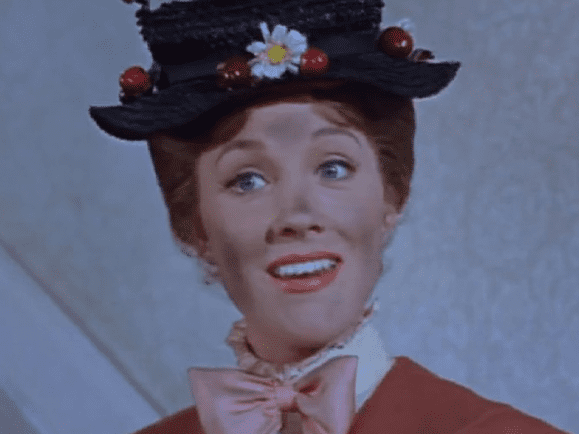 Do you remember how impactful movies were as you were a kid? They taught you lessons on friendship, kindness, and dealing with difficult problems. They brought to life characters that you connected with, and story plots that captivated you. Many of which you probably watched over and over again.
This list of classic movies is ones you probably watched growing up, and that you now can share with your own children. So grab the popcorn and comfy blankets and make some fun, unique memories at home this weekend.
Babe (2006)
Babe contains a great moral lesson hidden under the distractions of adorable talking farm animals: stay true to yourself and stick up for others who are doing the same thing. It teaches kids that families can come in all shapes and sizes. It also teaches us that the little guy, in this example a runt pig with big dreams, doesn't always finish last when they believe in themselves. It's not just a favorite classic due to the amazing lessons, though. It's a great viewing experience when you need a good emotional cry, even if your kids think you're funny for tearing up. The movie has been a part of our culture for a very long time, and we don't think those pop references will go away anytime soon.
Mary Poppins (1964)
This is a classic charmer that belongs to all generations. It keeps kids absolutely captivated while giving adults something to smile about. The movie has it all; from the sing-along tunes you haven't heard in ages, to the relatability of being a kid just trying to get the attention of too-busy parents. Julie Andrews will inevitably play a major role in your child's first decade of life, and they may even be intrigued by this whole "fly a kite" concept by the end.
The Sound of Music (1965)
Sick of listening to the same crappy kids music you find in new movies these days? Then get your kids in front of this classic. Made in the heyday of the Hollywood musical, this sweet, heartwarming tale of the singing von Trapp family and their escape from the Nazis in WWII-era Austria has endured the test of time. Julie Andrews' aspiring-nun-turned-supernanny is the heart of the film. In it, she's able to transform a strict household into a charming, caring family unit through unforgettable songs like "My Favorite Things," "Do-Re-Mi," and "Edelweiss."
The Wizard of Oz (1939)
When a tornado rips through Kansas, Dorothy and her dog, Toto, are whisked away in their house to the magical Land of Oz They follow the Yellow Brick Road toward the Emerald City to meet the Wizard, and along the way meet some unique characters with some captivating personalities. Your kids will learn about some very important values such as the courage, love, kindness and knowledge. We all have those morals inside of us and can bring them out. It also shows us that there really is no place like home, and that family and friends will be there for you through all the ups and downs.
E.T.: The Extra-Terrestrial (1982)
Do you remember that little lost alien stealing your heart? Share that with your children the next time you set up a movie night. The beloved sci-fi fantasy by Steven Spielbeg has lasted as a classic through the decades, because it was inspired by his own suburban upbringing and his parents' divorce. It is the story of two lost souls - a boy named Elliot that struggles with his home life and a wise, gentle alien looking for his way back home. Through the movie, they both strive to find that security and comfort only a true home can provide. They rescue each other through the power of love and friendship, which your children can take with them as they navigate their own relationships.
It's a Wonderful Life (1946)
Your parents and your grandparents probably loved this Christmas movie when they were growing up, which is why they shared it with you as a kid. Now, it's time to keep up the tradition. Next time the holidays come around, pop this movie in, make some hot coco, and curl up with your family. While it might be better suited for your older ones, due to its topics surrounding mental health, it's a classic that teaches us how important each of us is to the community, our friends, and our family.
The Lion King (1994)
While you may never be able to sing the correct lyrics for the opening song, this movie is one you'll never forget. "The Lion King" is a perfect Disney classic that delights all of those who watch it. Even through the tragedy of King Mufasa's death, the writers are able to get us laughing, smiling, and cheering on his young song Simba. The movie has been remade into a live-action film and even a Broadway play, because the plot is one that is capturing throughout the years. It teaches children that we can't always run from our problems, and when we face them head on they can be resolved.
The Princess Bride (1987)
For parents who have felt as if they were approaching the cliff of insanity while enduring the emptiness of a lot of standard kid pictures, "The Princess Bride" may be a godsend. The cult that loves the movie is still strong over 30 years after its release, and for good reason. Everything about the movie is charming, from the dialogue to the set and costume design. It is an important movie on this list because it combines both a fantasy world and uplifting humor that your child will love.
Willy Wonk a and the Chocolate Factory (1971)
There is no doubt you loved this movie growing up as a child. Who didn't wish that they could also join Wonka in his beautiful, extravagant candy-filled factory? This movie shares the dreams of a sweet, poor boy who wanted to meet his favorite hero. When in the factory, the boy Charlie meets some wild characters each that teach children important lessons in a hilarious way. The one liners from Wonka are referenced in pop culture even still today. Willy Wonka is a tremendously imaginative and inspiring film that stands the test of not only time, but all age groups.
Home Alone (1990)
In "Home Alone", Macaulay Culkin plays a young boy left to fend for himself when his parents, overwhelmed by having to keep track of 11 other kids, mistakenly leave him behind when they fly to Paris. While he's back home alone, he fends off two burglars trying to raid his house. This movie is a Christmas classic during the holidays, and was one of the biggest releases of all-time. It might be best suited for children a bit older due to some violence, but at the end of the day it's a funny, cheerful flick everyone needs to watch.
Annie (1982)
Critics were never big fans of this big-screen adaptation of the hit Broadway play, but generations of kids have overruled that initial verdict. Annie is a chance to see dire economic conditions through the eyes of children who may be hungry and unloved but still have enough energy to sing some catchy tunes, including the much-loved "It's a Hard-Knock Life." Carol Burnett as the boozy, lonely den mother of the dilapidated orphanage may be a kid's first introduction to a sympathetic villain. This movie will be fun for your children, but expose them to new concepts they might not have thought of before. Having an open discussion about the movies lessons afterwards can be a great family activity.
If you are looking to relive a bit of your childhood, these movies are a great start. You will get to share what you loved so much growing up with your kids now, and make lasting memories. Who knows, one of these might become their new favorite.