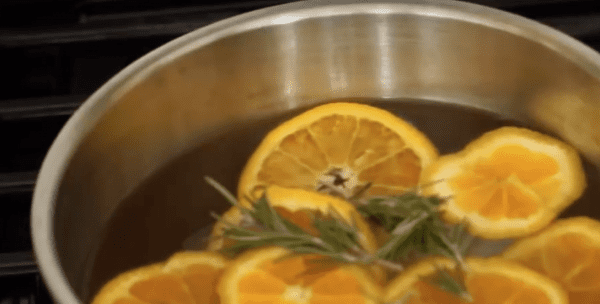 Escape to a sunny orchard or a cozy bakery without ever leaving your home using a few simple ingredients you probably already have. This easy trick is the perfect addition for your dinner party ambience, or simply to add spice to your day.
Ingredients
Water
1 orange or lemon
A few sprigs rosemary
1 tsp vanilla extract
Directions
Fill a pot ¾ full with water. Add sliced orange, rosemary, and vanilla. Simmer on low. As the water evaporates, the scents will release into the air.