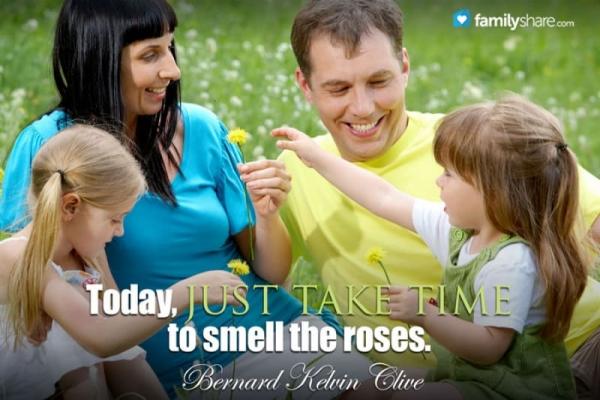 The summer of 2012 brought a rare and wonderful opportunity to our family. We participated in an international orphan-hosting program. International orphan hosting programs identify children to come to America. They stay in host families for five weeks to experience family life and love. It is a life-changing experience for many of these children and the families who host them.
We chose a 12-year-old boy with Cerebral Palsy who has lived in an orphanage all his life. Due to international rules of privacy for these children, I will call him Ron.
I will always love him, and will always remember the lessons he taught simply by being himself. Those lessons included having gratitude for what I have, taking the time to really get to know and enjoy each member of my family and slowing down to enjoy the simple things in life.
Cultivate gratitude
We are blessed to live in a country that has been prosperous. Though we are living in a tough economic time, we can still go to the store and walk among aisles and aisles of a variety of foodstuffs and toys and gadgets. Yet, many of us are having to cut back. As we do so, it helps to focus on how much we still have. An attitude of gratitude can help us see joy in the small things, something I learned from Ron.
Ron expressed joy over everything he was given. One day I took him to the grocery store with me. We were walking through the produce section when Ron said, "Please? Please? May we get a cucumber? Please?" Urgency and joy punctuated Ron's voice as he pleaded to put a cucumber in our shopping cart. I told him yes. He continued, "How many? Can we get two cucumbers?" A look of astonishment and excitement spread across his face as I stated two cucumbers would be fine to put in our basket. A smile of pure excitement spread across his face as he exclaimed, "Thank you, mom!"
Take time to get to know and serve your family
We live in a busy time. It is easy to let work schedules, kids' activities and the general everyday tasks of living to get in the way of truly seeing each other. Tasks and the clock become our masters. It is good to re-evaluate the commitments you have made and cut the less important tasks in favor of spending more time with your family. As you trade that pressing task of trimming the hedge in favor of a bike ride with your child you may learn things about that child you didn't know before. The doors of communication will open. That is another lesson I learned from hosting Ron.
When Ron came, I had to put my own tasks and time clock on hold. He needed to stay home and be close to us as he developed a sense of security and bond. I found myself putting aside everyday tasks and canceling appointments in favor of sitting with Ron on the couch watching Scooby-Doo DVDs. Ron snuggled up to me and I sat with my arm around him. We talked about the video, and later he shared things with me about his life. He also loved cooking and searched the Internet for recipes from his country that he could make for us. I can still see the smile and exuberant joy that filled not just his face, but his whole body as he pulled us in one by one to the table filled with food he had prepared. Ron found joy in serving his host family.
Enjoy the simple things in life
The stress of making ends meet and, in general, being the grown up can sometimes make us forget about the joys of the little things. How long has it been since you took off your shoes and ran barefoot through the grass? The other day I was driving in with my daughter and we decided to open up the sun roof and feel the breeze. We stopped at a traffic light and looked up, and found the figure of a Scottish Terrier in a cloud. I have Ron to thank for that.
Ron loved rain. One Sunday he decided to venture out to attend church with me. My home is within walking distance, so we walked to church that day. The weather was fine on the way up, but after the meeting it began to rain. I suggested that we wait for my husband to pick us up, but Ron laughed and said he loved rain. He bolted out the door. All the way home he jumped in the puddles, raised his hands to the sky, and laughed as the rain fell on him. His joy was contagious. It felt good to run through the rain and laugh with him, and I vowed I would take time for the little things more often with my children.
As you develop an attitude of gratitude you can feel a deeper sense of well-being and joy in life. Learning to truly slow down to listen to one another and serve each other can deepen and strengthen your relationships with your spouse and your children. There is inexplicable joy in jumping in rain puddles with your children.