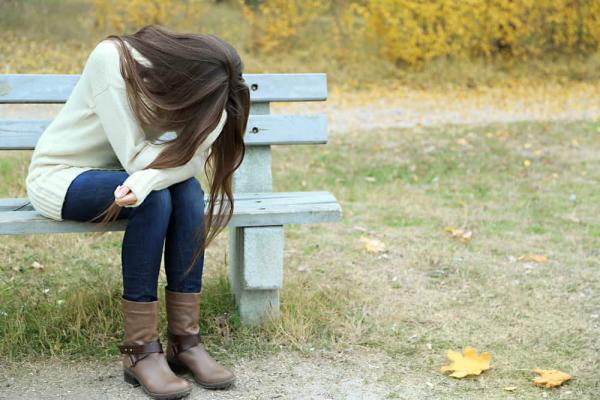 Editor's note: This article was originally published on Lindsey Bell's blog. It has been modified and republished here with permission.
October 15 is Pregnancy and Infant Loss Remembrance Day.
It's the day when men and women all over the world light candles in memory of the babies they have lost.
I lit four candles in memory of Eden, Jesse, Ella, and Jadon.
Each of these four babies holds a piece of my heart. A piece that no matter how much time passes, I won't ever get back.
Some people assume that miscarriage or babyloss grief will go away with time. And, yes, in a way the pain has lessened. But it won't ever go away. There will always be a part of me that longs for my babies I never got to hold.
If someone you know has recently lost a baby, there are so many things you can do to help. Here are just a few:
How to help someone who has lost a baby
1. Do something in memory of her baby
After each of our losses, our friends and family stepped in and did amazing things to show us how much they cared.
Memorial Ideas:
A blanket in memory of the baby

A garden, plant, or tree

A shadow box for ultrasound pictures or other mementos

Jewelry

Cards

A poem or letter to the baby

Flowers
2. Allow her to feel whatever she is feeling
If she's angry, let her be angry. If she's crying uncontrollably, let her cry. (Be a shoulder for her to cry on.) You can't fix this for her. She needs to feel these emotions (even the emotions she doesn't want to feel) so that she can work through them.
3. Remember with her, especially on difficult days
Some of the most difficult days for babyloss survivors are:
The Due Date

The Anniversary of Loss

Mother's Day

October 15

The Day She Finds Out She is Pregnant Again

The Day She Finds Out Other People are Pregnant Again

The Times When People Ask Her How Many Kids She Has
People sometimes hesitate to say anything to babyloss survivors because they don't want to bring it up and cause more pain. Here's the thing, though. We are most likely already thinking about it, so you're not bringing up something that is far from our minds.
Bringing it up shows us you care.
4. Refrain from offering answers
I know you want to help. You want to fix this for her. But honestly, you can't. The best thing you can do for her right now is to be there for her.
After going through four miscarriages, I have heard pretty much every "answer."
Here are a few things I would recommend NOT saying after someone loses a baby: "God needed your child more than you did."
"You just have to trust His plans. He knows what he's doing."

"At least you have one child (or fill in the blank)."

"You'll have another."

"It's time you moved on."
Instead of offering "answers," here are a few things you can say:
"I'm sorry."

"What can I do to help?" (And then be ready with a suggestion if she doesn't have any ideas)

"I'm praying for you." (And than actually pray)

"I'm remembering your baby with you."

"I'm here." "I love you."

"This sucks." (Yes, it's blunt. But it's also the truth. One of the most helpful things someone said to me after one of our miscarriages was this.)
5. Point her to resources that might help
Tell her about October 15th, give her books that might help, or point her to a good Christian counselor.
6. Do something practical to help
Watch her other children while she goes to the doctor or miscarries at home. Bring her a meal. Come clean her house. These things help SO much.
7. Love her. No matter what
More than anything else, she needs your love right now. So love her. You might say the wrong thing, you might do the wrong thing, but she will see your heart.
Love her, and be the hands and feet of Jesus to her at a time when she might be searching for Him more than ever before.