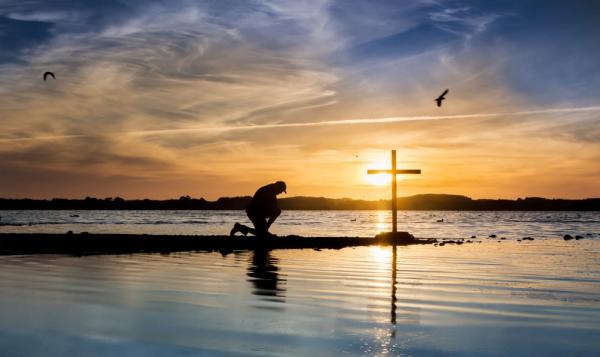 Have you ever wondered why God is slow to answer your prayers? I've come to the conclusion there are some prayers He won't answer. That's a hard pill to swallow for some people. We want to believe God is all loving and wants to do everything for us. It's easy to think He's like the old man in the Wizard of Oz. He's behind the curtains pulling strings for us when we need it the most.
If you've been a believer long enough, you'll admit he hasn't answered all of your prayers. In hindsight, you're probably thankful for it. There are times I'm glad he didn't answer them. I believe there are a few reasons why He might take his time to answer our prayers. Here they are in no particular order:
1. You ask Him to do something you could do yourself
It doesn't take faith to do what you know you can do. Faith is required when you have to do something beyond your own abilities or comfort zone. The scriptures teach us in Hebrews 11:6 NJV, "And without faith it is impossible to please God, because anyone who comes to him must believe that he exists and that he rewards those who earnestly seek him." In other words, if your prayers don't require faith, it's not a God pleasing prayer.
2. You are praying selfish prayers
If we're honest, most of our prayers are for ourselves. James 4:3 NJV says, "When you ask, you do not receive, because you ask with wrong motives, that you may spend what you get on your pleasures." Our prayers sometimes go unanswered when they're all about us. It's easy to disguise a greed as a need in your life. I often find myself having to do a motive check during my prayer time. The other day while I was praying, I stopped myself because I was rattling off my wish list to God. Frankly, I was boring myself with my own words. It's true that our Heavenly Father longs to take care of our needs, but He expects us to be his hands and feet to others. I've learned over the years that if I'll take care of someone else's needs, He'll take care of mine.
3. You are living in disobedience to His Word
God expects his children to live according to his Word. Proverbs 28:9 NJV teaches us, "If anyone turns a deaf ear to the law, even his prayers are detestable." Put another way, if we ignore God's word, He'll ignore our words. We can't ignore God and then expect Him to show up like a genie in the magic lamp when we need Him. He wants a relationship with us first and foremost.
4. You are asking too little of Him
One time I was out shopping with my daughter, and she asked for something. I was floored because in my mind it was such a miniscule thing. I almost felt insulted because I could do so much more than what she was asking. I ended up giving her the whole package, because I was willing to do it. All she had to do was ask for it, because it was my desire to give it to her. James 4:2 NJV says, "You do not have because you do not ask God." I think sometimes God is just waiting for us to ask.
Jesus experienced this as well in the Gospels. On one particular occasion after coming down from the Mount of Transfiguration, He met a man who had a demon-possessed son. The disciples had already tried delivering the boy to no avail. The boy's father said, "But if you can do anything, take pity on us and help us." You can almost hear Jesus' sarcasm in his response when he asks, "If you can? Everything is possible for one who believes." I think sometimes God is waiting for us to get our faith up to ask.
This isn't an exhaustive list of why God doesn't answer our prayers, but it's a good checklist to start with. There are some prayers He may not answer this side of Heaven. There will be times when we just don't have all the answers. When this happens we must fall back on our trust in God. We must trust He knows what He's doing and has our best interest in mind. If we can believe this we can get through any situation.