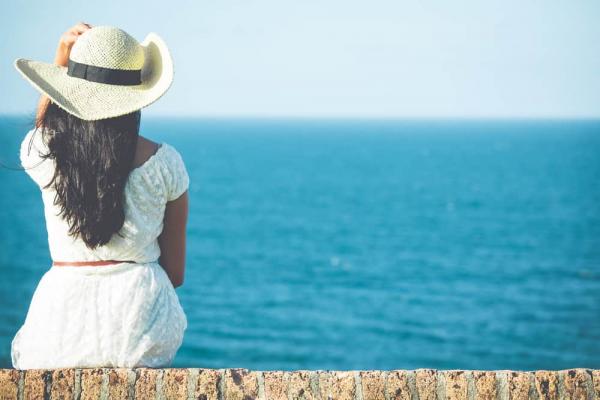 It's easy to shrug off what other people consider divine. We assume that God is unrelated to the everyday things that happen to us. We feel like we've got things figured out, life is what it is, and we don't really need God. So we diminish the importance of building a relationship with him because of some of these reasons:
We think religion is for weirdos
In today's world, some of us assume that religious people are mostly fanatical or needy. We might brush off God and religion, acting like we're above such things. We're like young children insisting, "I can do it by myself!" It's not until we are humble or mature enough to realize we can't do it alone that we acknowledge our need for God.
We attribute our success to our own hard work and talents
When we're successful, we pat ourselves on the back and claim all the credit. We work our tails off through school or work and finally reach that level of success we've strived for. We simply assume we've done it all on our own.
But all those people and things that helped along the way (parents or other mentors, health and perseverence, financial means) are actually blessings from above.
We forget he sees the big picture
Our perspective is much more limited than God's. A friend put it this way: When you work a dot-to-dot, an image immediately comes to view. The dots are perfectly placed to form a picture. But sometimes life is a mess of dots. Trials pop up that don't seem to make sense. Once we find God, trust him and overcome our trials, though, we see that those dots have created a beautiful picture.
When those messy dots pop up, faith helps us trust God's plan for us. We can pray for peace, strength, guidance and better days ahead. The apostle Paul said, "Let your requests be made known unto God. And the peace of God, which passeth all understanding, shall keep your hearts and minds through Christ Jesus." (KJV Philippeans 4:6-7)
We don't recognize what he does for us
NFL player Tim Tebow is a well-known example of openly acknowledging and praising God. Following his touchdowns on the football field, Tebow drops on one knee in prayer. Tebow isn't shy about recognizing the hand of God in his life and publicly showing his gratitude. Many of us take for granted our blessings and forget that God does so much for us.
Why is it so important to make room for God in our lives? We need to love God; the first and greatest commandment is to love him with all our hearts. And actually, loving him is in our best interest.