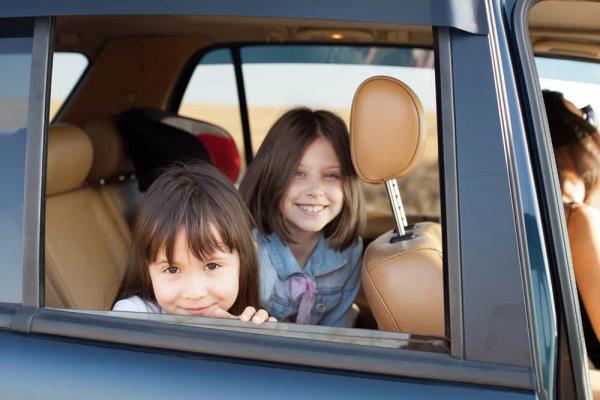 We all want to protect our children and keep them safe from harm. But what about when riding in a car?
Some parents use the minimum car seat requirements to gauge when to switch their kids from rear-facing, to forward-facing, to booster, to using just a seat belt. Others keep children in those stages as long as possible. Some parents hardly follow any guidelines at all, rarely even enforcing wearing any kind of safety restraint.
Why keep your child in a car seat?
Some may wonder why, if your child has met the minimum requirements to move to the next car seat, or booster seat, or to just a seat belt, why would you keep them harnessed any other way?
It's more convenient and less hassle to stop using car seats, for sure, it is going to be the safest option for your child. According to one mother, her child is five years old and is still in a five-point harness car seat. "And why should I bargain with safety when I am talking about the livelihood and well-being of my child?" this motherstated.
The stricter recommendations
The Academy of American Pediatrics (AAP) says to keep children in a forward-facing, harnessed seat as long as possible: "It is best for children to ride in a seat with a harness as long as possible, at least to four years of age. If your child outgrows a seat before reaching four years of age, consider using a seat with a harness approved for higher weights and heights."
For older children, the recommendation is to stay in booster seats until late elementary or even into middle school: "All children whose weight or height exceeds the forward-facing limit for their car seat should use a belt-positioning booster seat until the vehicle seat belt fits properly, typically when they have reached four feet nine inches in height and are eight through 12 years of age. Most children will not fit in most vehicle seatbelts without a booster until 10 to 11 years of age."
All children under age 13 are safest in the back seat.
Some parents debate the recommendations for car seat safety. However, research and crash tests have been performed proving that keeping kids in 5-point harnesses or booster seats as long as possible is best.
Additionally, it's vital that you make sure car seats and booster seats are installed properly. Contact your local police, highway patrol, or health department for a car seat inspection to ensure you have your car seats installed correctly.
Regardless of age, every occupant of your vehicle should be using a seat belt, even if you're driving a short distance. Convenience is not worth the risk of severe injury or death of your child of family members. Buckle up properly - every time.