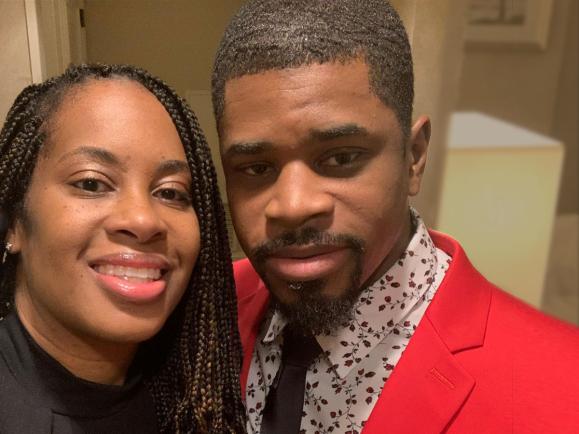 The Obama's personal chef, Tafari Campbell, has sadly passed away after drowning in Martha's Vineyard. His wife, Sharise Campbell, shared an emotional tribute on Instagram, saying she is "forever changed" after the tragic loss. She posted a photo of Campbell smiling in the kitchen with the caption, "My heart is broken. My life and our family's life is forever changed. Please pray for me and our families as I deal with the loss of my husband."
View this post on Instagram
Campbell, 45, was found unconscious in the water that was approximately 100 feet from the banks of the Obama's estate on Edgartown Great Pond. Police confirmed that the former First Family were not home when the accident occurred. Campbell was a sous chef in the White House while Obama was in office, and when the Obama's left Washington D.C., they asked Campbell to join their personal staff. Barack and Michelle released a joint statement saying, "Tafari was a beloved part of our family. When we first met him, he was a talented sous chef at the White House — creative and passionate about food, and its ability to bring people together. In the years that followed, we got to know him as a warm, fun, extraordinarily kind person who made all of our lives a little brighter." They continued by saying, "That's why, when we were getting ready to leave the White House, we asked Tafari to stay with us, and he generously agreed. He's been part of our lives ever since, and our hearts are broken that he's gone. Today we join everyone who knew and loved Tafari — especially his wife Sherise and their twin boys, Xavier and Savin — in grieving the loss of a truly wonderful man."
Campbell and his wife were married for over 20 years and leaves behind two children.