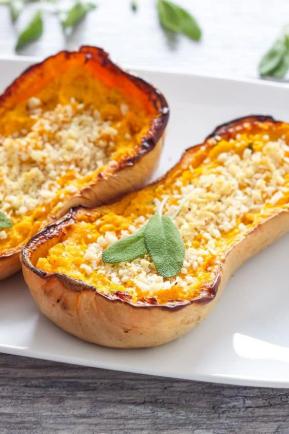 It is so easy to fall into the rut of making the same thing over and over again. When this happens, you get bored with cooking and don't even want to be in the kitchen.
On top of that, when a TV show is just so addicting, it is one heck of a struggle to pull yourself away to make dinner. Usually the go-to is a call-in order to your favorite delivery restaurant.
But the hard work of finding the most delicious recipes has been done for you. These recipes are so good you will be counting down the time to when you need to begin making them.
Turn off the TV and make these heaven-sent meals. Not only will you love them, but your family will also be screaming for more.
With the delicate mix of flavors between the tilapia and the parmesan, this meal just melts in your mouth.
This one always captures the taste buds of those in the restaurants, but what no one knows is that it isn't too terribly hard to make. Plus, it tastes just as divine (if not even a little bit better) because you, yourself, made it.
I hate sweet potatoes, and, in fact, I could count on my fingers the number of times they were successfully shoved down my throat growing up ... until my mom gave up and until these happened. I discovered this recipe about three years ago and it has changed my world. It is the ONLY way to eat sweet potatoes.
Whether you are cooking for a crowd or for your little family, this one will steal all hearts. The mouth-watering flavors call for seconds and thirds, and everyone leaves the dinner table happy.
This one is a perfect alternative to having to get up off the couch early. Just put this one together before you sit down for your show. Not only do the flavors mesh together as it cooks slowly all day, but its aroma also spreads throughout the house making you wish dinner was earlier.
The title of this recipe is not joking here. This literally is the world's best lasagna. It's a perfect mix between cheese and sauce. You actually might have two reasons to make it: (1) It is the best, and (2) you can double it and freeze it like a charm. Knock out two dinners at once with this recipe.
This is one way your kid is sure to like the green flower stuff. The creamy sauce doesn't overpower the broccoli but blends well with the earthiness of it. The chicken adds the perfect touch to bring this classy dinner together.
This is God's gift to man. Literally. Any man who loves meat will be drooling over this meatloaf. It will soon become one of your go-to recipes.
So this recipe focuses on the marinade used for the meat, but if you get that down, then you will know the well-kept secret. The marinade is what makes this dish. Even your neighbors will be jealous as the aroma sneaks out of your home and into theirs.
The amazing thing about this dish is that it is incredibly healthy but doesn't taste like it. It tastes like it was sent from the gods. With the blend of Greek yogurt, goat cheese and sage, this dinner is cooked to perfection.
This dish is an all-time favorite. Again, if you double it, it freezes perfectly and you have another already-made dinner. Everyone is sure to come flocking around the table once you take it out of the oven. The smell will have them running.