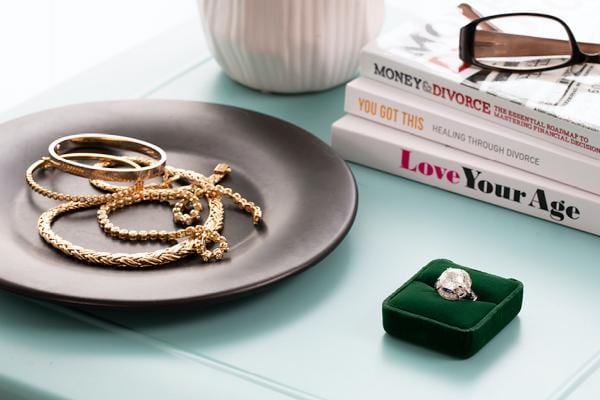 These products were selected by StackCommerce, which created these articles. The products are not endorsed by the FamilyToday editorial team. If you buy something through these links, FamilyToday may get a small share of revenue from your purchase.
It's been a transitional year, and for many that has meant unemployment, organization, financial woes, and in some cases, divorce. However your life has changed this year, there's a good chance you're cleaning the house to offload the old and make some extra cash. The good news is that you'll get the most for your unworn diamond jewelry with Worthy. Times are hard enough without having to navigate a shady situation, and this genius marketplace connects sellers with an exclusive network of professional jewelry buyers to get sellers the most for their pieces- the safe and secure way.
If you've ever tried to sell a diamond, you know the trouble of getting it correctly priced, marketed, and sold at its true value. Worthy makes it easy for you by doing all of the work.
The process is as simple as it gets. You'll start by shipping your jewelry free of charge to Worthy's New York office. When your piece arrives, Worthy's team of experts clean it, take professional photos and get it graded by industry-leading labs all to prepare your piece for auction. You'll have complete control of the auction process because you set your own reserve price. Once the auction is running, all you have to do is sit back, relax, watch the offers roll in. Worthy makes more when you make more, so they're all about helping you sell at top dollar.
Worthy has an excellent rating on Trustpilot with over 850 reviews, so you'll certainly be in good company when you successfully auction with Worthy. Worthy helps people achieve what they've always wanted, from going back to school to going on a dream vacation. Brenda V. successfully auctioned her engagement ring through Worthy after her divorce and noted, "That trip to Greece will soon be off of my bucket list and close to a reality…"
Getting rid of jewelry can be hard, but doing so makes room in your jewelry box (and life) for what's to come. Get started now by answering a few questions about your piece and then start thinking about what you'll do with the money you'll get from Worthy.
Image provided by StackCommerce