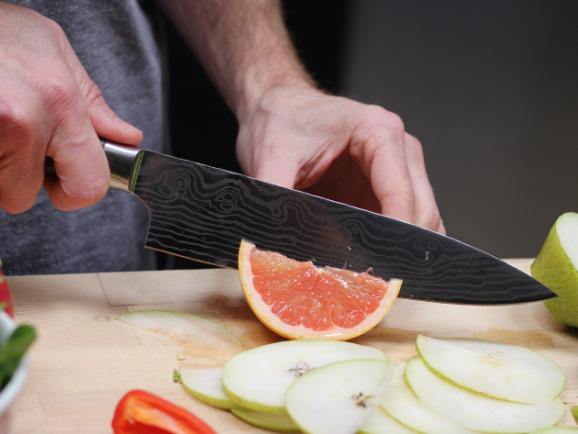 These products were selected by StackCommerce, which created these articles. The products are not endorsed by the FamilyToday editorial team. If you buy something through these links, FamilyToday may get a small share of revenue from your purchase.
Families thrive on routine — and a schedule complete with daily activities keeps everyone happy, but it can leave parents feeling a bit robotic. You probably wake up and make the whole family breakfast, then wash all of the dishes. Just a beat later, you're asked to prepare a snack, which you promptly clean up to start preparing lunch. Once lunch is gobbled up, you clean once more, only to jump into another snack preparation followed by dinner. If you're feeling like you're on an endless cycle of making meals, cleaning them up, and then making them again, you definitely need to spice things up. Try this set of professional Sukasu Osami Japanese knives while they're on sale today.
Things may be a bit too crazy to dine out and enjoy some culinary perfection at the chef's table, but you can get close to it by using the tools of the professionals at home. This three-knife set comes with stainless steel blades and a strong pakka wood grip to slice and dice effortlessly. It will not only make meal preparation more fun, but it can actually save you time too. The eight-inch and five-inch knives will cut through tough fruit and vegetable skins, meat, and other difficult ingredients smoothly, which will save you the time of grinding the blade and mushing up your food in the process.
These knives will be your special weapon; your secret on the countertop that gives you a joyful escape to your own cooking show with every meal prepared. That's probably why they come in a handy and exciting MDF knife box, which will feel like uncovering hidden treasure every time you open it.
Treat yourself to something special that will make the mundane daily activities your secret thrill while this Sukasu Osami Japanese Knife set is 60 percent off at $39.99.
Image credit: Sukasu Osami Japanese