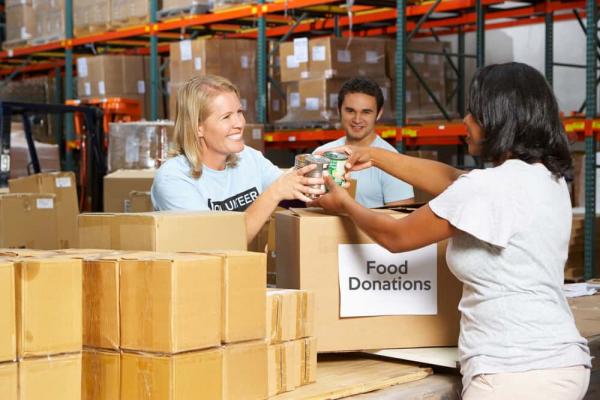 Around this time of year, our thoughts turn to becoming better. Many of us make resolutions, or at the very least, make a mental lists of things to improve over the coming months. This year, in addition to that diet and exercise plan, resolve to reach out in your community. Making volunteer work a regular part of your new year is easier than you might think.
Why volunteer?
It's easy to see how volunteering blesses our communities. Volunteers provide workers and resources that non-profit organizations need to survive. Without regular volunteers, many entities that support those most vulnerable wouldn't exist. It takes a dedicated workforce to meet the needs of our communities, and you have valuable skills to offer.
However, volunteers also reap rewards. Volunteerism is a great way to enhance your resume and make new contacts, which are vital components of landing a rewarding career in today's competitive job market. Volunteering also comes with a host of mental health benefits. Regular volunteers report lower levels of loneliness and feel a great connection to their community. Volunteers also have lower rates of depression than the general population.
A growing body of research also shows that volunteering is good for your physical health. The Journal of Psychology and Aging found that volunteers over age 50 have lower blood pressure than their same age peers. It turns out that volunteering is good for the heart in more than the symbolic sense.
Overcoming obstacles
The biggest barrier to regular volunteerism is finding time. Between work and family obligations, many of us simply can't squeeze in one more thing. That doesn't mean you can't find ways to give back. Your employer may sponsor community outreach that you can do during work hours. If your church has outreach auxiliary organizations, that's another great place to put in a little time each week. If you have kids, you're also probably spending time in their school regularly, and you can use that time already set aside to volunteer.
If you can't commit regular time to giving back, consider using your other resources to help your community. Pick up a few extra items grocery shopping each week to drop off at a food bank, or donate clothes you find on clearance to a homeless shelter. Although it may not feel as personal as giving time, organizations also desperately need your money to stay afloat. Writing a check each month, even if your contribution is small, is vital to maintaining services in your area.
The payoff
Just because volunteer work is unpaid doesn't mean it comes without a payout. Aside from the physical and mental benefits to the giver, volunteerism creates a legacy for our families. As your kids see you engaged in community service, it will inspire them to find ways to give back.
Get the entire family involved in serving this year. Dog walking at an animal shelter, stocking shelves at a food bank or serving at a soup kitchen are excellent ways to spend time together and teach your children empathy at the same time. If you're looking for less formal opportunities, shovel snow or mow the grass for your neighbors, bring treats to a fire station, or babysit for a friend as a family. Ignore any protesting from your kids; they need the experience and the work ethic that comes from volunteering.
Making volunteerism a regular part of your new year is easier than you think. The hardest part is finding an opportunity and showing up the first time. After that, it will become part of your routine the same way you now spend your time working, running errands and eating. Commit this January to finding an organization that can use your talents. Someone out there needs what only you can give. It's up to you to find them.