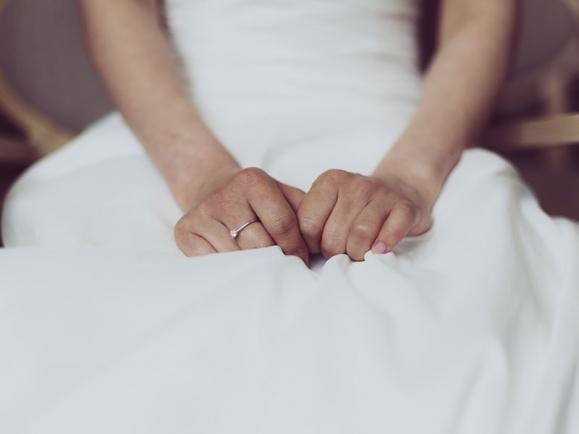 Post-pandemic weddings are in full bloom, with a high demand for weddings and inflation causing nearly all aspects of weddings to rise, and weddings are becoming more expensive than ever before. In the US, the average wedding cost around $28,000 in 2022 but has since been raised to $29,000 in 2023. In some states, the average cost of weddings is much higher such as New Jersey having an average wedding cost of around $44,219 and Massachusetts at $40,097. The cause of these prices going up is due to inflation and high demand, with every aspect, such as music, flowers and makeup, becoming increasingly more expensive.
Many couples have turned to social media to gather ideas for their big day, with personalization being a front-runner. Everything from custom napkins to doughnut walls are causing couples to go above and beyond for their wedding day, spending more and more money. According to The Knot, 63 percent of couples said that personalization was the most important element of their planning. "Couples continue to lean into the desire to have a high degree of personalization," says Kirsten Francis, director of global insights at The Knot.
Not only are couples spending mass amounts of money for their weddings, but their guests are also spending more and more. According to a LendingTree survey, 40 percent of people who have attended weddings in the past five years have gone into debt to be there. The number jumps to 62 percent when adding in people who are a part of the wedding party, having to pay for things such as showers and bachelor and bachelorette parties. According to many studies, the rise in wedding prices is expected to get higher and higher each year.