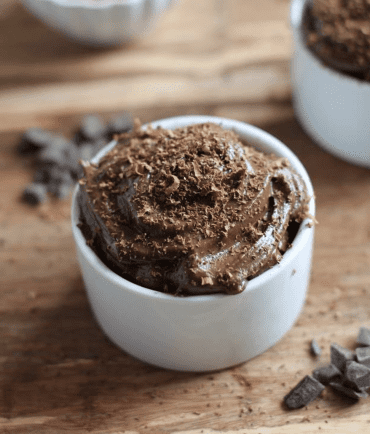 Chocolate doesn't have to be your guilty pleasure, because everyone needs an occasional fix. Did you know dark chocolate is nutritious, a great source of antioxidants, improves your health and lowers your risk of heart disease? If you don't like dark chocolate, there are still healthy ways to eat regular chocolate as well.
Here are 8 healthy treats to combat chocolate's not-so-healthy side:
1. Chocolate-dipped strawberries
The semi-sweet chocolate jacket on this superfood leaves you feeling satisfied and refreshed. Try dipping different fruits in chocolate for an easy, delicious treat (my favorite are raspberries).
Click here for the recipe.
2. Dark chocolate sea salt almonds
Sweet, salty and crunchy. Chocolate-covered almonds are a great go-to treat for your sweet tooth.
Recipe here.
3. Chocolate-dipped almond butter banana bites
Depending on your taste, you can substitute the almond butter for peanut butter or Nutella.
Click here for recipe.
4. Chocolate-covered banana pops
Cut a banana in half. Skewer both halves, place them on wax paper and put them in the freezer. Once frozen, dip them in melted chocolate and roll them in your favorite crunchy topping like chopped nuts or toasted coconut. Return the chocolate-covered banana to the freezer and enjoy them when the chocolate has set. Yum!
5. Chocolate mousse
When you need a fancy, healthy dessert after dinner, whip out this recipe. No one will know that avocados are the secret ingredient to making it creamy and fluffy.
Click here for recipe.
6. Healthy chocolate zucchini bread
This is a great after-school snack for the kids and mom. I make several loaves at once and freeze half of them for future snacking.
Recipe here.
7. Cake batter peanut butter cups
I love homemade peanut butter cups. I never feel guilty eating peanut butter because it has protein. This is the perfect birthday party treat.
Click here for recipe.
8. No-bake chocolate peanut butter bites
Lacking protein and needing a chocolate fix? Make a batch of these. I love energy bites with oats, flax-seed, banana and chocolate, but these bites are perfect if you're on a gluten, grain or dairy-free diet.
Recipe here.
Don't feel guilty about needing a chocolate fix - we've all been there. Just be smart about how much you eat and find ways to eat chocolate healthily. These recipes prove it's possible.