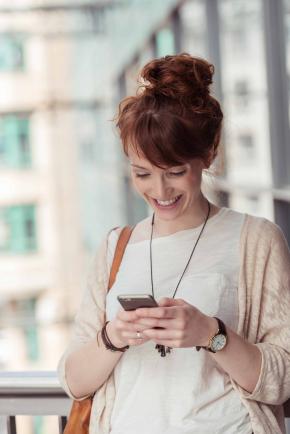 Ask for feedback
She'll appreciate knowing that you're trying to be your best and that you respect her.
Something you love about her
Your lady has so many great qualities. Point out something that you admire about her.
Let her know you notice her
Sometimes women feel unseen. Make sure she knows you pay attention and care about how she's feeling.
Tell her she's beautiful
It never hurts to remind her that you think she's attractive.
Offer a helping hand
You two are wearing matching jerseys; you're on the same team! Remind your lady that you are here to support her.
Value your relationship
Let her know that no matter what's happened or what will happen, you believe in your relationship.
Give her something to look forward to
You can transform her day by giving her something special to anticipate.
A memory
Extra points for remembering a small anniversary (like the day of your first date), or including an inside joke.
Tell her she's on your mind
Most couples spend a lot of the day apart. Let her know that she's always in your thoughts.
Say thanks
Don't take her for granted. Let her know that you appreciate even the small things she does for you.
For more simple ideas on keeping love alive, check out this tender video: