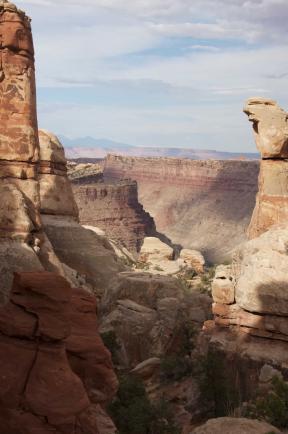 Whether you're a daughter, mother, wife, student or all of the above, one thing is for certain: you have a closet. What's not for certain is whether or not you have these 10 items in that closet. (Hint: you should.)
Here's a list of 10 things every woman should have in her closet, and with Christmas around the corner, men should take note.
1. The go-to jacket
From a morning hike with your husband to an evening flight with your kids, you will need a lightweight jacket to take along. The trick is finding one that's cute, multifunctional and durable. If you're lucky, you'll even land one with that has cool features - like UPF protection - so that your skin is safe, as well as your fashion reputation.
2. Jewelery that makes a statement
Jewelery should make you comfortable and provide a clear message about you. Don't shy away from bold colors or chunky designs if that fits your personality, or go for the softer tones that suit your style. A little jewelery always helps refine a mediocre outfit and helps you feel just like you should: worth a million bucks!
3. Comfy sweater
Need something classy but warm that is perfect for brunch with friends, a quick trip to the store or a 30 minute jog? The options are endless. A nice hoodie or sweater will keep you feeling warm and attractive even if you have a bunch of errands to run.
4. A little black dress
It's OK if black isn't your color. This classy dress is perfect for a myriad of occasions: work dinners, weddings, cocktail parties, date nights, funerals and job interviews. A well-fitted little dress goes a long way.
5. A pair of flats
Not only are flats comfortable, they're downright adorable. A pair of red flats adds a pop of color and sass to a would-be basic T-shirt and jeans duo. Flats can accompany you to the zoo, the grocery store or even a movie date. (Between us, you might want to have more than one pair.)
6. An amazing skirt
A-line, pencil or maxi, find a skirt that makes you comfortable but cute. This little baby has been known to turn heads, stop traffic and immediately induce a boost of confidence. With a little mixing and matching, one skirt can fit easily into a handful of different outfits.
7. Skinny jeans
Snug jeans offset a loose top and complement your body shape. If you haven't jumped on the skinny-jean train yet, you're not too late! They're not going away anytime soon. Perfect and casual during the day, they're easy to dress with heels or a jacket for an important business meeting or night out with friends.
8. Knee-high boots
Pair these boots with skinny jeans, a plaid shirt and a down-feather vest and head out the door. According to InStyle, "you'll look pulled together in a flash" - and who wouldn't want that.
9. Business suit jacket
A nice, fitted jacket can do a lot for your style and your confidence. Pair it with heels and skinny jeans or boots and a nice skirt, and you will rock that meeting/inteview/sale/neighborhood carpool in style.
10. Heels
Possibly the only item competing with the classy little black dress is a pair of high heels. Brightly patterned skirt? Throw on some basic heels. Job interview? You know where to turn. Church? Wedding? Girl's night out? You catch our drift. There's no denying that high heels make women feel feminine and confident.
Whether your closet space is large or small, or whether you are going out or staying in, a closet like this makes it easy to find something in-style so you look and feel your best everywhere you go.
With a unique sense of style, performance and sustainability inspired by one of the world's greatest adventurers, Royal Robbins will have something for everyone on your shopping list. For great prices and a versatile selection, check out our Black Friday and Cyber Monday sales.