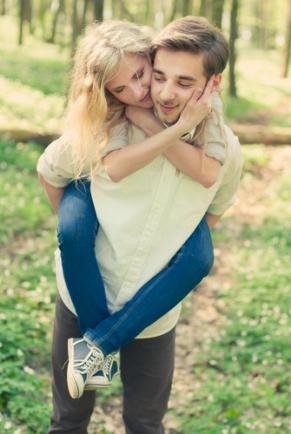 No man is the same. Every man likes something different- each has different passions and hobbies. And for the majority of the male population, there are things that all of them enjoy hearing.
Here are ten things that most likely will put a smile on your husband's face:
1. "Honey, do you want bacon?"
There is not much that a good slab of bacon cannot fix.
2. "I trust you"
Letting your husband know that you know he is making the best decisions with his family in mind is fortitude that your man needs from time to time.
3. "I'm so happy that I married you"
After he opens a lid screwed on too tight or fixes the plumbing under the sink, boost his confidence by reminding him that you know you made the right choice when you said "I do."
4. "You're a great father"
When you are watching a tender moment between daddy and his little girl, whisper in his ear that you knew from the start that he would have a talent with children. It will encourage him to continue to be a great husband and amazing father.
5. "You were right; I was wrong"
Sometimes putting down your pride is what is necessary, especially when you were in fact wrong. I know firsthand that it can be hard, but if you do admit when you're wrong, his expression after the admittance is priceless! Make sure you look directly in his eyes when you tell him.
6. "I believe in you, sweetheart"
Most men do not hear this one often enough because the majority of women know that failure can easily happen. But you need to certify that you have faith in your husband and that he has your complete support no matter the circumstances you find yourselves in.
7. "What would I do without you?"
This insinuates that you would be lost without your husband in your life, and the truth is you just might be. He completes you; he is your better half and tenderly cares for you. Could you really imagine your life without your man? Remind him that you can't.
8. "I recorded the game for you while you were gone"
Little acts of kindness for the man that works hard to provide for his wife and family is not hard to do. Be a good wife, be a good woman and do something you know he will appreciate.
9. "I love you"
Every day, forever, don't forget to say this. You fell for this man; he is the father of your children and love of your life. Make sure he knows that and never forgets it.
10. "The kids are asleep, baby"
This could only mean one thing, and you know your husband would never disagree with this one.
Understanding that men do not ask for too much from their wives is something most women need to realize. Especially since they are the ones left with such a heavy responsibility, to provide for the family. Little acts of kindness as well as telling your man the above phrases will keep him continually falling in love with you.