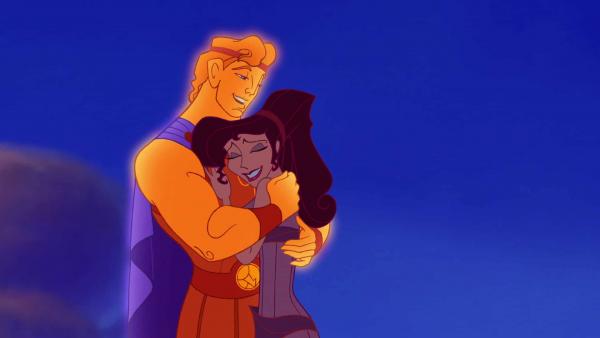 As children, Disney movies taught us a lot of valuable lessons: don't take apples from strangers, talking animals make loyal friends, rugs are great vehicles, etc.
However, the most important thing we learned was that true love conquers all. It was those pivotal moments in every story, when it seemed like our hearts would burst, that we realized that love was all that mattered.
So if you're trying to get over your first love, or holding on to your spouse's hand, here are just a few reminders about those times when Disney taught us what true love really means.
1. "Some people are worth melting for." - Olaf, Frozen
2. "You are my greatest adventure." - Mr. Incredible, The Incredibles
3. "She warned him not to be deceived by appearances, for beauty is found within." - Narrator, Beauty and the Beast
4. "When I'm with you, I don't feel so alone." - Hercules, Hercules
5. "If ever there is tomorrow when we're not together, there is something you must always remember. You are braver than you believe, stronger than you seem, and smarter than you think. But the most important thing is, even if we're apart, I'll always be with you." - Christopher Robin, Pooh's Grand Adventure
6. "Ohana means family. Family means nobody gets left behind." - Lilo, Lilo & Stitch
7. "Do not be fooled by its commonplace appearance. Like so many things, it is not what is outside, but what is inside that counts." - Merchant, Aladdin
8. "The flower that blooms in adversity is the most rare and beautiful of all." - The Emperor, Mulan
9. "I look at you, and I'm home. Please, I don't want that to go away." - Dori, Finding Nemo
10. "If you can't say something nice, don't say nothin' at all." - Thumper, Bambi
11. "My dream wouldn't be complete without you in it." - Tiana, Princess and the Frog
Images courtesy of Disney Screencaps.