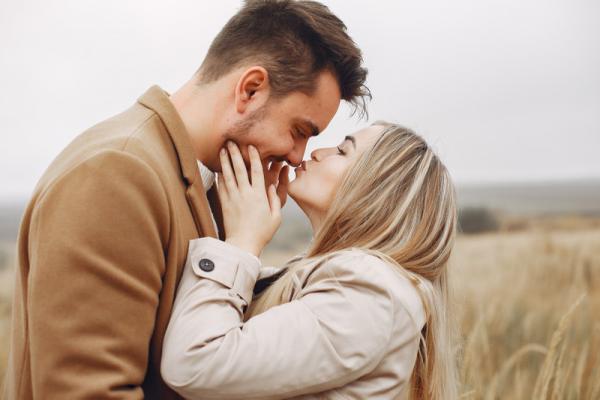 Disney dealt us a lousy depiction of love. According to the people who created the happiest place on Earth, couples will experience one tragic hurdle and marriage kicks off happily ever after. The reality is challenging times are a regular thing and marriage does not automatically produce a perfect ending. Everything rests on the two people involved in the relationship and the effort they are willing to put forth. Love doesn't work if only one person is in it for the long haul.
It also doesn't work if all the pressure is placed on one person to orchestrate the dates, romantic gestures, and do the foundational relationship work. Staying in love is truly a joint effort.
Here are the twenty-five ways couples can stay in love.
1. Acknowledge each other. Once the honeymoon phase is over, it is natural to treat your significant other like a roommate; however, it is important to know their love language and acknowledge them with that language. If you do not know your spouse's love language, or maybe you don't know your own, take the free test created by Gary Chapman. There is even a book if you want to learn more.
2. Listen when the other person talks and values their opinions.
3. Say the words, "I love you" on a regular basis.
4. Forgive each other. Everyone is bound to mistakenly neglect or say and do small thoughtless things. It is most likely not intentional. Instead of turning the issue into something bigger than it is, let it go and forgive your partner.
5. Do not stop flirting.
6. Compliment each other on a daily basis.
7. Be affectionate. The power of holding hands, a kiss or a hug is more impactful than you think.
8. Do things that you may not like. If your partner enjoys a TV show, make an effort to watch it together. If your partner enjoys viewing art, go with them.
9. Disconnect together. Turn off your phones and other digital distractions and just be together without interruptions. Try to do this at least once a week.
10. Avoid constant criticism – to yourself and each other.
11. Avoid being defensive and maintain an open state of mind.
12. Own your mistakes and take responsibility for your actions. Not only will this gesture prevent arguments, but your partner will respect you even more.
13. Keep your expectations in check and don't allow background noise to affect your love story.
14. Always tell the truth.
15. Be considerate of your partner's needs.
16. Share your feelings with your partner.
17. Keep dating each other by making time for just the two of you.
18. Take care of yourself and do not rely on your partner to create your own self-worth.
19. Be playful and make each other laugh.
20. Accept that you will not always agree, and fights are just fights – they are not deal-breakers. Players on the same team do not agree on everything and that is okay.
21. Try to be sympathetic and do not blow off your partner's feelings.
22. Pitch in and help each other out with household chores and errands.
23. Be inclusive by informing each other of your individual plans. It is not a matter of asking for permission, it's a matter of being courteous of your partner.
24. Be willing to have spontaneous moments to keep the fire alive.
25. Love each other conditionally every day.
There isn't a how-to manual when it comes to relationships and thriving, but if you are willing to put in the work and incorporate these twenty-five things into your life, your chances of staying in love are very high!