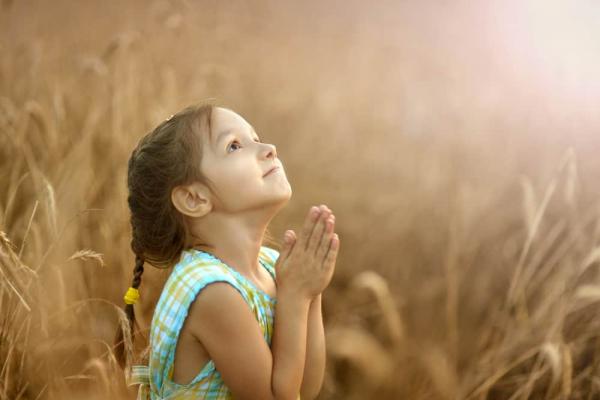 Although it may seem like some people have life easier, it is inevitable that all of us will go through rough times. These may be brief or long-lasting trials that come in a variety of forms. Whether it's the loss of a loved one, illness, dreams unfulfilled, divorce, wayward children, financial difficulties, or any other problem, trials are not easy. But allowing yourself to be grateful, even in these circumstances, can help make life better.
It's not simply about being grateful for things you can check off a list. It's about being a grateful person and having a positive outlook. It's hard to count your blessings when everything seems to be going wrong, but if you have an attitude of gratitude, then you can praise God for His goodness no matter what is going on in your life. Here are three ways that being grateful can help in times of trial.
1. Gratitude increases your faith and helps you find peace
Being grateful in hard times doesn't make them go away or mean that you're happy to be going through them, but having a spirit of gratitude helps you to have perspective. It means you have the faith to look ahead and know there is a reason why you are going through them. This helps you have the peace the Lord promised when he said, "Peace I leave with you, my peace I give unto you: not as the world giveth, give I unto you. Let not your heart be troubled, neither let it be afraid" (John 14:27).
2. Gratitude helps you feel God's love when you need it the most.
You have trials to help you learn and grow, so even though it's hard you can be grateful that He is giving you the experiences you need. It is an evidence of God's love and trust in you that He allows you these opportunities to grow. God is always there waiting for you to come to Him with your troubles and problems. When you recognize His hand in all things by having a grateful spirit, He can reach back to you and pour out His love and blessings, especially in those times when you need it the most.
Paul taught us to "glory in tribulations also: knowing that tribulation worketh patience; And patience, experience; and experience, hope: And hope maketh not ashamed; because the love of God is shed abroad in our hearts by the Holy Ghost which is given unto us" (Romans 5:3-5).
3. Gratitude leads you to Jesus Christ
It is only through the grace of our Lord Jesus Christ that you can be healed from all hurts. He wants you to come unto Him and learn of Him (see Matthew 11:28-29). He wants you to rely on Him, and the sooner you learn this and are grateful for these opportunities He's given you to draw unto Him, the sooner you can find His healing power.
The Apostle Paul learned this after he asked the Lord to remove an infirmity and was told, "My grace is sufficient for thee: for my strength is made perfect in weakness." Paul's response to this was one of gratitude: "Most gladly therefore will I rather glory in my infirmities, that the power of Christ may rest upon me. Therefore I take pleasure in infirmities, in reproaches, in necessities, in persecutions, in distresses for Christ's sake: for when I am weak, then am I strong" (2 Corinthians 12:9-10). Paul definitely had his share of trials, but his disposition to be grateful and to rely on Jesus even when things were going wrong turned him into a great man.
There is a reason why some people always seem to be happy no matter what. It's not because they don't go through rough times, but because they have learned to make the best of everything. You can do the same by being grateful no matter what life throws at you.