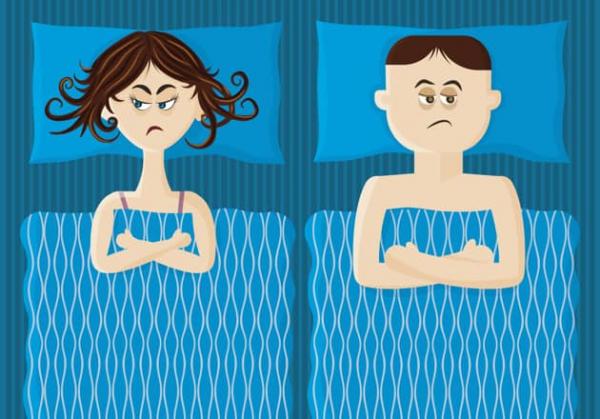 Growing distant from a spouse is heartbreaking. You still love them, but sometimes you don't even have the courage to look into your sweetheart's eyes. You go to say something, but realize it's not worth it.
Your spouse might think about sending a text to apologize, but was the argument really that serious? Why can't you seem to give your love more than just a peck goodbye? These small acts should be easy, especially in a marriage ... but since your spouse has been distant, they've become difficult.
If this sounds familiar, problems need to be resolved. If you are feeling distant from your spouse, these might be some of the reasons:
1. Not connecting with each other
Your spouse truly needs to be your best friend. You should make a goal to develop a sincere friendship with your sweetheart. Share your secrets, fears, desires, dreams, your future and all the vulnerable things that make up the person you are. Focus on a partnership with your spouse. There is nothing more important than the relationship the two of you share, so work to develop that connection.
If it feels easier, talk about the past - reconnecting over old and fond memories is a way many friends (and spouses) can bridge the gap that's crept into a relationship.
2. Not having fun
Couples who can enjoy each others' company can easily grow closer. Laughing may not always be the best remedy, but it does help the healing process.
Fun is also created and achieved through friendship. It's so important to keep dating your spouse, even after you've been married for a long time. This will allow the two of you to let go of your worries and just have a good time with each other.
To create more connection and less distance in your marriage, go on a date. Both partners should enjoy the date, so pick something you both love to do. The conversations should be light, cheerful, relaxed and fun. Avoid talking about your problems when you're on a date, because it's a time for fun and bonding. With more dates, you'll slowly feel more comfortable with each other.
3. A lack of understanding
As a family conflict mediator, I often realize in my line of work that if husbands and wives could put more effort into understanding each other, their lives would be so much easier.
How do you understand someone who feels distant? Improve your dialogue as a couple. When I choose to listen to my spouse's feelings and understand what they're saying, my marriage gets an incredible boost. Find time to talk - maybe it'll be just over a text at first, then move to a phone call during the day. Soon, it should be face-to-face. Focus on how to talk and listen to your spouse, then see how you can understand them.
Forming a bond of friendship with your spouse will strengthen your marital relationship. Strive to keep your marriage a priority, make your spouse the person you want to share beautiful moments with. If you do that, both of you will strive to be excited about sharing a life together.
This article was adapted and translated from the original "3 razões para o seu cônjuge estar distante" which was originally published on familia.com.br.