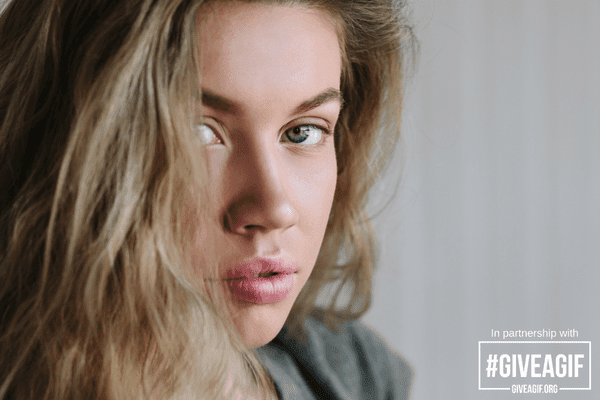 It can be easy to get lost in our own lives, seeing the cruelties and unfairness of issues that torment only ourselves. Call it #firstworldprobs or self-centeredness, but this perspective can be widened by cultivating an awareness of the facts and learning more about the overarching issues that impact our world. For many women, poverty and cultural stigma are two of many everyday issues that hold them back. Here are five things that every woman should know about her fellow women:
1. Only half of all women can read
More than half of the world's 58 million out-of-school children are girls. This causes severe educational deficits resulting in only half of all the world's women being literate. But the effects reach beyond educational issues. For example, researchers estimate if all women completed secondary education, the mortality rate of children and babies under five would drop by 35 percent.
These educational issues are caused by customs that favor male education, child marriage (more than 700 million women today were married before age 18) and poverty.
2. 120 million girls around the world have been sexually violated
About 120 million girls (over 1 in 10) around the world have experienced forced sex. Some studies even say 70% of women have experienced physical or sexual violence from a partner. Most girls were first victimized between the ages of 15 and 19 but a significant number were forced into intercourse or other sexual acts at an even younger age.
Of these startling numbers, less than 40 percent seek help and less than ten percent of those women seeking help go to authorities such as the police.
3. Only 0.4 percent of humanitarian funding is given to women's groups
In 2014, approximately 200.5 million people were displaced due violence, persecution, natural disasters or general human rights violations. Women and girls were disproportionately affected by these situations and yet only 0.4% of all funding went toward their relief.
This number is especially startling taking into account the vulnerability women face because of their gender in situations of displacement. When crisis strikes, gender inequality increases. For example, 60 percent of all all preventable maternal deaths occur in situations of displacement, conflict or natural disaster. Furthermore, gender violence is exacerbated in settings of disaster, causing an estimated one in five women to experience sexual violence.
4. Only 20.9 percent of parliament positions are held by women
Many people don't see the need to fight for equal representation of women in government. Oftentimes, they will support their view with statements about the differences between men and women. However, the fact that women think differently than men is the reason women's participation in government is so important. If women are different, they have different perspectives and further investment in women's issues.
One example of the difference a female perspective offers governments is evident through peace agreements. For instance, there is a 35 percent increase in the likelihood of an agreement to last 15 years when there is a woman involved. However, women made up only two percent of Chief mediators, four percent of witnesses and nine percent of negotiators.
In order to make changes in policies that affect women (as most policies do) women need to be in the room where it happens.
5. Women do 2.6 more hours of unpaid labor than men
Gender inequality exists to the extent that women continue to do more unpaid labor such as housework and child care than men. While the amount of unpaid labor that men do has significantly increased in the past 50 years, it has not increased enough to equal out the disparity.
The total work (including both paid and unpaid) that women do a week exceeds the work that men do by 2.6 more hours. On the other hand, men's participation in leisure activities exceeds women's by this amount.
This Giving Tuesday (November 29th), show you care about the world by donating to a cause you're passionate about (such as women's humanitarian aid) and share a gif on your favorite social media platform to spread awareness of the cause. Find inspiring gifs to share here and don't forget to tag #givingtuesday and #giveagif!