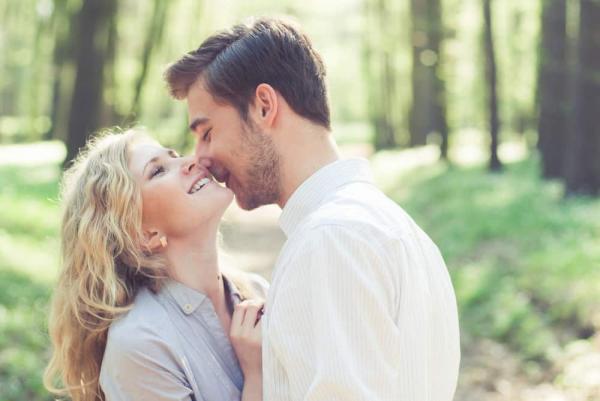 Relationship advice is important for a lasting and successful marriage, but before you take in too much advice, enjoy the moment!
Do not rush right into planning your wedding. Take time to enjoy the "just engaged" stage. Once you have enjoyed the moment, start listening to the relationship advice that will be given by those around you. Specifically, listen to those who have marriages you want to pattern your own after.
Your engagement is a time to prepare for a happy marriage, and the best way to make your marriage great is to work together. Marriage, like every other relationship, has its ups and downs. You may think you and your fiancé have talked about all aspects of marriage; however, there are issues that couples generally forget to discuss - finances, extended family and other issues you may not have thought much about.
It's important to strengthen your relationship and prepare constructively for the future challenges and conflicts you'll inevitably face at some point in your marriage. Before you get married is a great time to start working on strengthening your marriage while you have fresh, positive energy in your relationship.
Here are five tips to help make your engagement smoother:
1. Continue getting to know each other
Ask a lot of questions to stimulate conversation so there are fewer surprises about your partner after the marriage ceremony. Remember, marriage is taking two different backgrounds - two different ways of doing things - and making a new and, hopefully, improved life together. Religious leader, Dallin H. Oaks, states, "A good marriage does not require a perfect man or a perfect woman. It only requires a man and a woman committed to strive together toward perfection." Realize neither you nor your fiancé is perfect, and allow each other the privilege of not being perfect. Become committed to making your marriage work before the wedding, and you will be able to work through difficult times easier.
2. Learn each other's love languages
Learn how you and your fiancé feel loved. According to Dr. Gary Chapman, there are five love languages: words of affirmation, physical touch, receiving gifts, acts of service and quality time.
Determine your partner's love language, and then begin showing love in that particular way. Because no one feels love only one way, you should use all the love languages, but give special attention to the love language your partner associates with most.
3. Learn good communication skills
The number one cause of marital issues is communication - and lack of communication may include talking but not listening. There are specific communication danger signs, and learning to avoid them will improve your relationship.
Listening to your fiancé without your own agenda getting in the way will make your spouse feel loved immeasurably. It is important that your fiancé can sense you are being authentic, so share with him or her your thoughts, struggles and emotions, and listen when your fiancé shares the same with you. Help your spouse feel like the most important person in your world.
4. Discuss your vision of marriage and decide what's most important
What are your expectations for marriage? What is most important to you? Spend time discussing these important relationship questions. I am sure you and your partner have discussed these questions, but continue to discuss them, developing a deeper appreciation for each other and better understanding each other's backgrounds.
5. Learn to manage money
The topic of money can be difficult to discuss. What are your current spending habits? Do you deal with your money wisely? Once you are married, money becomes a bigger challenge. While you are engaged, begin your financial adventures with your fiancé by setting a mutual goal to live within your means. Discuss and set up a budget you can both agree on. When setting up the budget, be realistic. One person should not dominate over the other while discussing financial matters. It does not matter who brings in more money. The important thing is to focus on your relationship.