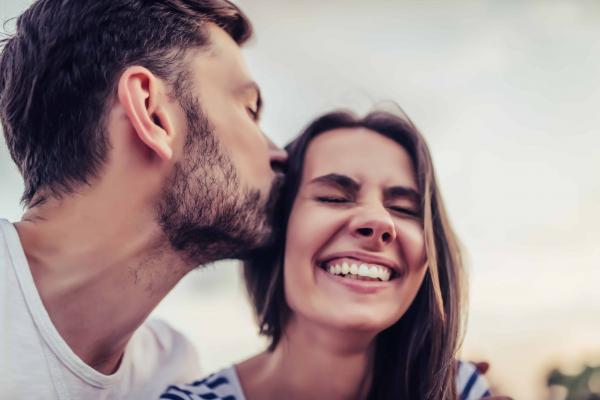 According to the National Association of Women Business Owners, more than nine million U.S. firms are now owned by women, employing nearly eight million people and generating almost $1.5 trillion in sales.
What's even more impressive is that these numbers are on the rise. Women see openings in the market, they enjoy lower start-up costs and access to capital has become easier. According to CNBC, women entrepreneurs are an economic force to be reckoned with in 2017.
However, this barrier-breaking shift doesn't mean entrepreneurship is ever easy.
As a mama of two toddlers and owner of two businesses, I'm becoming increasingly independent in my ability to make executive decisions, reach out to potential clients, and lead a team. But I've also recognized how much I rely on my husband's support.
When the leading lady in your own life starts her own business, she'll need your support in these five way:
1. See each other as partners
You co-own the future of your family, and when one spouse enters the waters of entrepreneurship, it's a shared (ad)venture for your home team. Recognize that both of your goals are important and realize that you may both need to adapt to a new routine and life. Seeing yourself as a partner in your wife's goals will help you two stay on the same page when it comes the changes you'll both encounter.
2. Serve as a sounding board
Your wife will have highs and lows on her entrepreneurial journey ... this rollercoaster can even all happen in single day. To help her out, just listen. Often, she just needs to be heard.
In a personal interview with Sarah Webb, president of Plaid for Women, she mentioned how helpful her husband is when he listens.
"My husband is also a business owner so he lets me vent on struggles of the business without always trying to fix my problem," said Webb, who is based in Fort Worth, Texas. "We do a good job bouncing ideas off each other."
3. Encourage her passions
Your wife's interests may be different than yours. Her business mission may not fire you up in the same way it does for her, but you can still encourage her to explore her passions.
Whether or not you're an ideal customer for her product or service, you've got a critical role as her cheerleader. Help her celebrate small victories, which lead to larger milestones.
4. Push her out of her comfort zone
She'll be stretching beyond what's comfortable on a regular basis. That's the nature of entrepreneurship, and she needs you to support her when she feels comfortable .. and when she needs to step out of her comfort zone.
Based in New York City, Angela Dwyer is a mother of two and founder of Elevate1850, a communication firm specializing in public relations and research.
"My husband supports me by sharing my energy and enthusiasm for my ideas. He gives me an emotional skyrocket boost to reach for the stars," said Dwyer. "When facing new business opportunities robed as challenges, like cold-calling a potential client or securing a new contract, he knows how to remind me that I've got it."
5. Share responsibilities at home
As your wife takes on the many roles of an entrepreneur, you may need to wear more hats in your household. Mutually support each other to take care of the daily necessities of caring for children, cooking, cleaning and those never-ending loads of laundry.
"Women need to communicate with their husbands and husbands can pick up on what is needed," said Pam Baumeister in a personal interview. The Utah-based artist and mom of four continues; "Talk together about goals, challenges, and the management of the home. It's vital to the success of the family."
With your encouragement, you just may be surprised at the ways your wife grows, contributes to the world and inspires your family. Be there to support her through it all, and see your relationship (and her dreams) flourish.