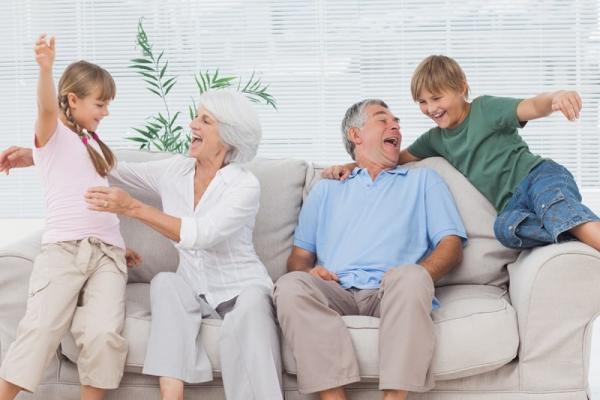 Two of the strongest pulls, as we mature, is to marry and to raise a family. Today's world looks at these desires as old fashioned and contrary to self-fulfillment. And yet, they are strong enough to bring couples together. Fulfilling these desires to their fullest requires a commitment that will strengthen the family during trials, keep them together and provide happiness.
1. Commit your whole heart to the family
There are different levels of commitment. Many commit to their family as long as things are going great. As soon as misunderstandings, differences of opinion and self-centered thoughts strain the family, couples separate; families break up.
Keeping a family intact requires the highest level of commitments. Ephesians 5:28-29 reminds us to love our spouse as we love ourselves. Couples must give their whole hearts to each other and, in turn, their family.
It's easy to commit with words, but the truth comes out in actions. I've seen friends fear to fully commit to their families because that meant forgetting themselves and their needs. I have found this to be untrue, but it does mean selfishness must be thrown out. You might have to give up an occasional friends night out, but don't fret. I found outings with my husband, and, later, with our family to be more than a satisfactory substitute.
For one, we haven't given up date night. Remember how much fun it was getting ready and telling your friends you have a date? That's still possible, even after years of marriage. I still get excited when date night approaches.
Commit to your family the love you have for yourself. Contrary to popular belief, you'll find all your wishes and desires, even some you didn't know existed, fully satisfied by this relationship.
2. Resolve to commit
When disagreements tax the family, each family member needs to decide if their point of view will strengthen or weaken the family bond. They must also resolve to protect the relationship by being willing to compromise or agree to disagree and let it go.
This level of commitment is not easy. A strong resolve helps force communication between couples and family members. Communication that says what you mean, doesn't accuse (say "I" or "me," not "you"), and then listens with true intent to understand the other's side, is what saves a relationship. Daily fluctuations in emotions and stresses require loyalty, respectful communication filled with love and a desire to find solutions that keep the family intact.
3. Commit to provide shared experiences
An awe-inspiring walk in the dark below a clear sky outside the boundaries of a city is more thrilling when shared with your family. This has been very true for our family outings and activities. Shared activities give us common ground, common goals and common experiences that often result in questions that begin with "remember when ... ?"
Family playtime gives the feeling of belonging and community. Cherish your family, hug them, create family traditions and plan outings that strengthen your family bonds and enhance self-worth.
4. Commit to family prayer
Since the creation of Adam and Eve, the family has been most important to God. He wants us to communicate with him in the same way we want our children to communicate with us. Prayer is the method of communication between us and God. Teach your family how to pray.
Set the example. Children do as we do, even when we ask them to "do as I say and not as I do." Let them see you pray. Through prayer, we can solicit God's help during trials, to stay off temptation and thank him for the many blessings he's bestowed.
Family prayer is important, but don't forget about individual prayer for the family. Prayers for your family, and its individuals, are influential in strengthening your family and keeping them together, safe and unified.
5. Commit to be an example of God's love
Put family first and commit to be an example of God's love. Exemplifying God's love fulfills his plan for the family. Forget the pull of making more money or fulfilling self-needs. Instead, teach by example. Your family will learn to love selflessly and will have the strength to get through life's trials.
This selfless love, when repeated to the next generation and to neighbors, shows how important we are to God. Everyone touched by God's love, whether directly from him or through someone else, is strengthened and blessed.
Commitment is not easy. There may be times when "what about me?" is asked. You aren't lost; you're part of a greater whole. Don't forget "me" is family; "me" is us. Selfless commitment to your spouse and family secures your happiness in ways never considered.
Commit to strengthen yourself, your family and your spouse.