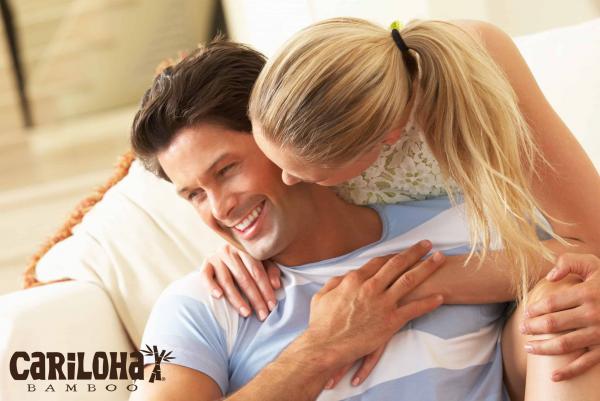 Does it seem like your weekend is often less relaxing than weekdays? With all the demands around the house, with the kids and for the car, it's easy to miss out on the important time to rejuvenate. But every once in a while, you deserve a break.
FirstThings.org cited a report released by the National Marriage Project that found, "Couples who manage to devote time specifically to one another at least once a week are markedly more likely to enjoy high-quality relationships and lower divorce rates compared to couples who do not devote as much couple time to one another."
With this in mind, take a weekend to indulge yourselves and recharge your relationship with one, or several, of these fun activities.
Play some board games - with a twist
Board games might sound like a tame pursuit, but that is why you've got to mix it up when you're playing with just your spouse. Make sure wherever you're playing is a secure location safe from unexpected intruders, then raise the stakes with this rule: Every time someone loses a game, he or she must discard a piece of clothing. Watch how desperately your husband tries to beat you when he finds out what the prize is.
Go on a scavenger hunt
This activity is a great way to get you out of the house and experience new things as a couple. The idea is you have to collect a variety of items or pictures of items from all kinds of locations. You can compete against each other, against other couples, or against nothing at all, perhaps with just a time limit.
The Diva Girl Parties and Stuff blog suggests all kinds of scavenger hunts, including seasonal ones, door-to-door hunts, around the town hunts, mall hunts, nature hunts, signature hunts, video hunts and even cemetery hunts.
Indulge in luxury-with a twist
You've heard of a wine-tasting night, what about a chocolate-tasting night? Grocery stores have all kinds of chocolates you've probably never tasted before. This game might be extra fun around Valentine's Day, though, when there are even more varieties available than usual. You could rate them and compare your favorites with your spouse, try exotic flavors you've never tried before, have a guessing game trying to decide what is different about each kind and possibly discover your new favorite chocolate.
Feed each other dinner
Basically every cliché romantic dinner involves one spouse feeding the other some morsel on the end of his or her fork. But what if you fed each other the whole meal? It may be tricky, but a few giggles and awkward bumps do wonders for an evening in. Not only will the two of you laugh lots together, you'll see what it's really like to completely rely on one another for help.
Create a piece of art together
Working together on a project is great for building teamwork skills, and it's especially rewarding when you have something to show for it afterward. You don't have to be artists to enjoy being creative. Work on a garden together, decorate dollar-store mugs or plates with ceramic pens, take an art class or draw sketches of each other by memory (see how well your husband really knows your face).
As you work together, remember to compliment your spouse frequently on his or her efforts. Psychology Today says it's important to "make at least two positive comments every day to your partner and speak to the specifics about what you admire. Make sure that your positive comments exceed critical ones by a healthy margin." Spending indulgent time together should be a prime opportunity to compliment each other. Save the criticism for later.
Once you've completed your artwork, frame or otherwise display it, and you'll likely have instant conversation pieces when visitors come to call.
Play the newlywed game
Take a walk down memory lane with this game. Spouses answer questions about their early dating days, their engagement, their wedding day, and about each other's preferences and pet peeves. It's interesting to find out how much you remember, and how much you still don't know about your spouse. This also makes a fun group date activity with other couples. Find out whether those who have been married for longer know more about each other than those married for a short amount of time. Challenge your parents to the game for some fun family rivalry.
Marriage doesn't have to take all the excitement and spontaneity out of your relationship. All you have to do is exercise a little creativity, and you'll be able to rediscover all the same interest you had in each other when you first started dating.
Don't get stuck in the ordinary. Cariloha believes everyone deserves luxury. Visit Cariloha.com to find the perfect things for your romantic, indulgent weekend with your spouse.