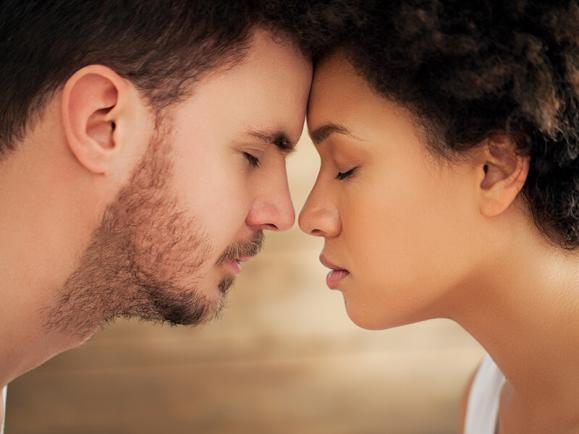 Anxiety can be a crippling mental health concern. When you witness your spouse suffering through this disorder, it can become pretty tough to bear. Anxiety is experienced at many different levels and in various forms. Loving someone with anxiety can be hard, and it can become overwhelming when you don't feel equipped to help your struggling partner.
It's essential that in your efforts to support a spouse who struggles with anxiety, that you handle your spouse in a loving and caring manner. It will also set the tone for how your spouse will be able to navigate through their anxiety and take control of it.
There are some action steps you should take to help your spouse with their anxiety. These will not only give your spouse the support they need, but it will also help to secure a better future for you both.
Recognize the signs.
Like it was mentioned previously, anxiety presents itself in many different ways. It may be tough to spot the symptoms initially, but you have to create awareness around your spouse's anxiety. Before you're able to help them manage anxiety, you need to know what it looks like for them. Anxiety can present itself in symptoms such as fatigue, restlessness, lightheadedness, irritability, and compulsiveness.
Approach them with compassion.
Living with anxiety can cause a constant state of fear. It's essential to approach your partner from a place of genuine love and care. Let them know that you want to help them through this, and you're not suggesting there is anything wrong with them. Approaching your spouse with genuine love and care will make it less likely for them to respond with defensiveness. If they feel safe with you, they will be more likely to open up and discuss their feelings.
Openly talk about their anxiety and listen.
Once your spouse feels comfortable discussing their anxiety with you, it's good to create an open conversation about it. Ask your partner to describe some of the things they are feeling. If your spouse has any insight into their anxiety, this can be used to help identify triggers or anxiety-driven patterns that are occurring.
As you have these conversations with your spouse, it is crucial that you actively listen to your spouse. They are in a constant battle with themselves, and they need to feel heard. By listening and paying close attention, you are showing them you care.
Provide them with support and reassurance.
The support you provide your spouse will help to determine how they can overcome the crippling effects of anxiety. It's not always going to be easy, but they need to know and feel that they have your support. People often associate anxiety with fear, so by reassuring your spouse that you are here for them and that they will get through this, you are actively helping them fight anxious thoughts. Use positive language and continuously remind them that they are not alone in this.
Encourage professional help if needed.
There is nothing wrong with reaching out for professional help, and by doing so, this does not reflect negatively on your efforts to help your spouse. Sometimes things go beyond our control or understanding. If professional help appears to be needed, encourage your spouse to talk to a professional. Help can come from mental health professionals, psychiatrists, primary care physicians, and certified peer specialists. All of these professionals are trained to provide support with anxiety disorders. Explain these options to your spouse and let them know you will be an advocate for them. If your partner doesn't see any of the mentioned above professionals fit, offer to help them research and find the best option for them. By remaining consistent in your encouragement to seek professional help, you will keep your spouse motivated through a possibly lengthy process.
Remember to take care of yourself.
Supporting a spouse through an anxiety disorder can become draining emotionally and physically for the spouse of the anxiety sufferer. It's imperative to not forget about yourself as you help your spouse with their anxiety. You need to have your own support system to support you in ways your spouse is unable to. It's also good to have outside interests that will give you a break from daily life challenges.
If you allow your partner's disorder to consume your life, you won't be helping them get better, and this can create resentment within your marriage. You have to make space for yourself and attend to your own needs. It's not selfish to remember to take care of yourself, and you should never feel bad for taking care of yourself and setting boundaries. Make your spouse aware of the limits you set so that you both are actively working to support each other as best as possible.
The recovery process for anxiety can be stressful for you too. Your well-being is just as important as your partners. Don't be afraid to seek professional help for yourself. A professional can provide you with insight into the disorder and healthy coping skills. By maintaining your own well-being, you can show up for your spouse in a healthy way.
Mental health can be scary to face, and it can be scary to address a loved one about a possible mental health challenge. The road to recovery may not be the easiest, and it's going to involve a lot of work from both you and your spouse. But with compassion and continuous support, it is something you both can overcome together. Going through this experience will reveal things to both you and your spouse that will strengthen your love. It will deepen the connection you have and make for a stronger, happier, and healthier marriage.