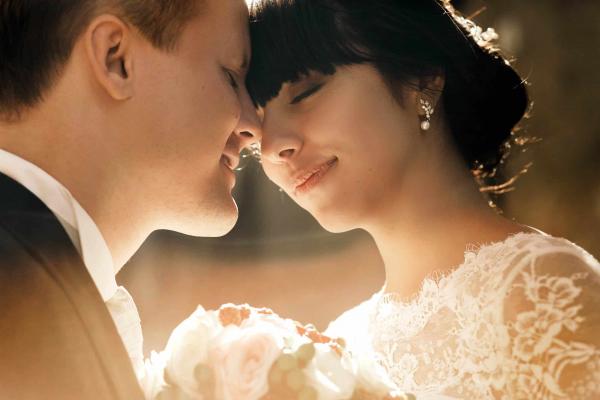 Marriage is and forever will remain one of life's largest milestones. It solidifies your relationship, creates an unspoken devotion between the two of you and allows you create a life with the man you love.
Beside the obvious changes and realities that come with marriage, like a new last name, joint bank accounts, new in-laws and living together, there are still a few things men need to know about the changes their girlfriend will experience once she becomes a wife. Below are seven.
New names mean new roles
Taking the leap of faith and committing yourself to another individual comes with a significant amount of change. Not only are you redefining how the outside world sees yourself, you are also internally changing from girlfriend and boyfriend to husband and wife.
Your wife wants you to know that the permanent state of your relationship not only changes her name but also changes her meaning to you as your wife. Embracing the new role can be tricky at times but the commitment of marriage provides a stable foundation for your new relationship to thrive on.
Work has meaning
Marriage can be financially straining and emotionally trying at times, but the time spent working to earn a comfortable living for you and your spouse does not go unnoticed or unappreciated. The time you invest in cooking dinner, working over time and washing each other's clothes is not overlooked. Together you value one another's devotion to making things work for your little family. Your wife wants you to know your work has meaning.
Fights change
Your wife wants you to know fights no longer have an "I need to be right" centric appeal; instead, they focus on compromise and compassion. You may be surprised at how good at negotiating the two of you will become and how much you are willing to bend to make your marriage happy and healthy. Little squabbles with your spouse tend to be less self-absorbed and more centered on creating a win-win solution.
Lust to love
Relationships are often sparked by some amount of lust and desire, but as time goes on the lust fueled flame burns to become a warm hearth filled with embers. For love that lasts, your wife wants you to know your devotion must mature to be filled with respect, adoration and appreciation for the other individual. Your genuine love will transcend physical attractiveness, financial status, time and health.
Deeper connection
Once commitment becomes concrete, couples report an increased strength and devotion for one another. The vows shared between the two of you solidify you are no longer alone and never will be again. The ring represents your eternal devotion to serve, love and protect your spouse; your wife wants you to appreciate and value your vows.
She needs a handyman
Marriage not only means you take on the name and role of a husband, it also means you become her designated handyman. She needs your strength and stability; no longer can she call her dad in times of distress, you must become her go-to person.
Instant nurturer
You may be a strong and independent man but once the rings are on your fingers, your now wife will become a nurturer instantaneously. You should expect her to constantly check in on you and your well-being. A wife will constantly take the time to love and support her man; do not take this as her being overbearing.