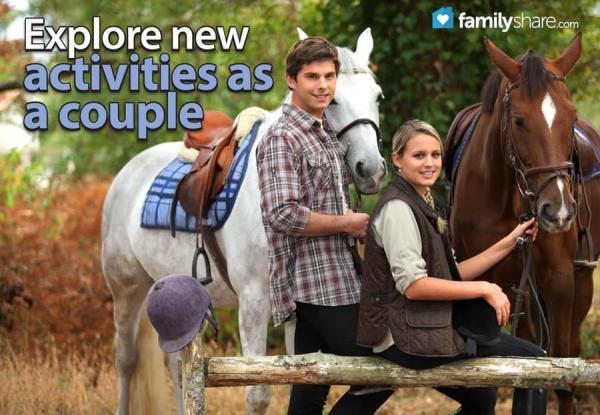 "Granola" is a slang term that means "all natural." Whether you are a bit of a hippie, a tree hugger, or you sometimes just love having fun without all the gadgets and electronics, there are lots of great dating ideas out there for you! And as a bonus, these ideas are usually quite affordable as well. So, if you enjoy the outdoors, here a few ideas for a fun date night.
1. Go c anoeing
My husband and I love to go canoeing. This is an activity that we discovered back when we were first dating, and we still make time to do it with our kids today. Of course, it is much more romantic when it's just the two of us! Pack a picnic and hit the waterways. There's lots to do in a canoe, such as spotting wildlife, discovering secluded beaches, and watching beautiful sunsets! As with anything involving watercraft, be sure to take safety precautions.
2. Go h iking
Hiking is a great couple's date because it gives you plenty of time to talk as you walk. New couples can use this time to get to know each other, while established couples can further enrich their relationships. It's also fun to explore new places as a couple, and setting and reaching goals gives a great sense of accomplishment. You will always have that joy of seeing that waterfall, valley, or peak for the first time together.
3. Go b iking
Finding a place to rent a tandem bike is an environmentally conscious date that is also a whole lot of fun. There's nothing like the wind blowing through your hair as you take in the sights together!
4. Go Harvesting
Spend an afternoon picking berries or other fruits together. It's always fun to get out into nature and see the bounty that farm labor can produce. Following each other through blueberry bush rows can be very enjoyable. For even more fun, go home and bake a pie together or make some jelly with everything you've harvested.
5. Play Frisbee
Go to a local park and play Frisbee together (or croquet, badminton, tennis, etc.). Enjoy the scenery, fresh air, and light exercise, and then enjoy a picnic together. If it's snowing out, then why not have a lighthearted snowball fight? You'll find that if you get your blood pumping, you'll be able to really enjoy the time you spend together as a couple.
6. Go Fishing or boating
Spending a day on - or by - the water is always fun. There's something just naturally relaxing about the bobbing motion of a boat, or the sound of water as it laps the shore. Enjoy each other's company, and then enjoy your catch with a nice meal of freshly grilled fish!
7. Go horseback riding
This can be fun, both for first timers and for old pros. Just remember, horses can be dangerous if you don't know what you're doing. If you haven't spent much time around horses, then consider taking some riding lessons together as a couple. Online websites are also available to help teach you what you'll need to know about riding.
8. Take a dance class or go to a barn dance
Go learn a new dance step together or go put your old moves to new use. There is nothing like dancing to get you having a good time and interacting.
It is also important that you take a loving approach while on the date and use simple ways to show your love. What are some of your favorite date ideas?