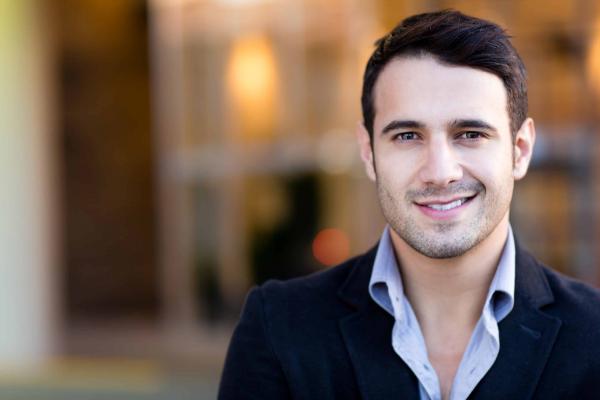 It probably won't come as a surprise to you that men do not always say what is on their minds. So how do you know what gifts they might want? Or how to surprise them with something thoughtful?
Of course, there are the good old standby gifts, like tools for the handy-inclined and sports tickets for the fans. Aside from the obvious, there are other gifts that your man may secretly want but will never say out loud.
Here are eight fail-proof gifts for the man in your life:
1. New clothes or shoes
A lot of men do not like to shop, even when they need to. If your husband needs a wardrobe restock, find out where he likes to shop for clothes and buy them a gift card. Did you catch that? Don't buy them the clothes, buy them the gift card. Unless you know for sure your husband will love what you buy for him or truly just doesn't care.
If you are bound and determined to buy the clothing yourself, consider picking out something that is not a major or essential part of his wardrobe. For example, no one can have enough T-shirts. Whether just hanging out, working in the yard, or not dressing up, T-shirts are always a good option.
2. Family relaxation time
Who wouldn't enjoy a relaxing, fun night as a family? If you are doing this as a surprise for your husband, arrange your plans around what he might enjoy. Pick up his favorite take out, gather snacks and drinks that he might enjoy and let him pick out a movie to rent. Don't forget to add in a foot massage while you are watching a movie for extra relaxation.
3. A new mattress and bed frame
Be honest with yourself. Is your mattress and bed long enough or comfortable enough for your husband? A good night sleep can work miracles for your health and attitude. Besides, everyone gets a better night's sleep in a bed they fit in.
If your mattress and frame aren't making the cut, figure out what size you and your husband need and search for a set that will keep you both in comfort.
4. Back Rub
A back rub can be one of the easiest ways to make your husband's day a little bit better. A back rub not only relaxes but sends the message that he is important enough for you to stop the other things you are working on and take a minute to make him comfortable. Plus, this gift is free.
5. Jewelry
I know what you're thinking. Jewelry? You want me to buy my husband jewelry? The answer is yes. Step outside the box here. Even for the man who generally stays clear of this type of accessory, what could be manlier than a watch, cuff links or tie tacks? If you are looking to buy your husband something nice, but think that he may not like these things, check out a money clip. Not only can a money clip be a very professional, nicely crafted accessory, but it is also useful in helping to keep your bills together.
6. Work space
No matter what kind of work your husband is into, you can find some kind of gesture to support him at home. Whether it is a place to hang his tools or badge, a storage system so that he can find his boots easily, or an at-home desk, there are many ways to support him.
Consider finding a floating or folding desk if you live in a small space.
7. Masculine decor
Your husband will appreciate you keeping him in mind when decorating the house. Make the decor you find fit both of your tastes. As a general rule, overly frilly, pink or lacy themes are not masculine-friendly. Just keep in mind both of your styles and try to find a good compromise. Find something your family needs, such as a clock, frame set or mirror. See what styles are available. Wrought iron, wood, sleek lines and simple designs are good places to start when figuring out how to combine your tastes.
8. Unscented toiletries
Men don't enjoy having dry skin, but very few of them want their hands to smell like flowers. Having access to an effective, but neutral-smelling lotion can make a big difference. Likewise, if the only shampoo available smells like strawberries, your husband might not want to scrub it into his scalp.
While getting products that your husband will enjoy using may be a small gesture, but it will have a big effect. Just knowing that your feelings are being taken into account can be a big deal for anyone.
Most importantly, put some thought into your gift. Everyone likes to feel cared about at a personal level, and no one knows the man in your life better than you do. You don't have to spend a lot of money on a gift to get your husband something he would really appreciate.