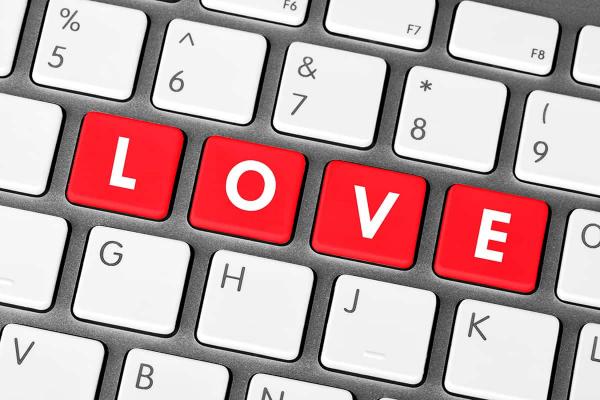 Now that people conduct so much of their social lives online, it's becoming standard to hang out at a favorite virtual watering hole and check out dating possibilities. Whether you're looking for an activity partner or a lifetime partnership, the online matchmaking universe has no shortage of candidates. Since you will eventually meet up in the real world, however, it's important to follow some basic safety rules. Here's a quick overview of what you need to know before you plan face time with that exciting person you've been chatting with online.
Check the person's profile photo
U.S. News suggests that it's a good idea to check the authenticity of profile photos, even before you respond to ads. Most people are honest, and most photos are legitimate, but a small minority of insecure or dishonest users attempt to deceive others by stealing a photo from some random online site and posting it as their own. Here's how to check and see if a profile image has ever appeared anywhere else online: Go to Google Image Search and click on the little camera icon in the text entry field. Enter the URL address of the profile picture into the search box and click "Search by image." Google will return a listing of every site where that image appears. Click on the search results to check what name is connected with that image. If the person has stolen an image, that's an instant dealbreaker and you can obviously cross them off your list and move on.
Be cautious about sharing contact information
According to Huffington Post's "Women & Co." column, your first in-person meeting is the right time to share your real contact information. Realistically, most people will want to receive some type of contact information before gaining enough trust to meet in person. The best course is to be cautious but sensible: It's helpful to trade phone numbers before meeting, but you can create a new phone number using Google Voice that forwards to your cell phone. Be sure you don't include traceable information in your profile, and postpone the disclosure of your physical address until you've actually spent some time face-to-face.
Don't respond to conversations about money
ABC News warns that scammers occupy a share of social media, and dating sites provide easy pickings for clever rip-off artists. Be wary of potential dates that claim to be recently widowed or state the person is in a financial jam and requires your assistance.
Be safe. Order a background check
Match.com reminds users that its site, like other matchmaking sites, does not perform background checks, and they suggest that you pursue this option through a private provider. Doing a background check is the best way to find out if a person is being honest about their identity and employment, and to see if the person has a criminal history. Top Ten Reviews is a quick place to find the top-rated background check companies complete with a listing of services and pricing for each one.
Entering the online dating world involves both faith and shrewdness right from the start. It's important to "trust, but verify." Remember that most people are kind-hearted and honest but always protect yourself against the very few who aren't. Take your time getting to know your potential mate and enjoy the dating adventure.