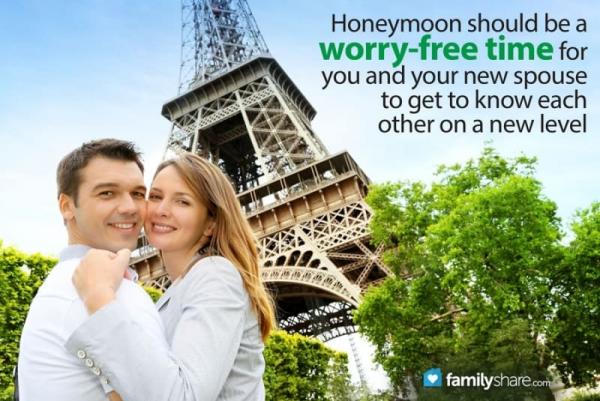 It's almost upon you - the day you've planned for, sweated over, and looked forward to for months or even years - your wedding day. But it's only the beginning. There's no more fun way to start your marriage off than with a romantic honeymoon that takes the two of you away from the real world for a time. No one else wants to be around you right about now, anyway.
Honeymoons don't have to be elaborate or take place in some exotic locale. In fact, the best, most relaxing honeymoon might be just a few hours from home. But you'll find it's not the location that will matter; it's the person you're with who will make all the difference. Here are some hints on how to ramp up the romance when your great escape finally begins.
Make your plans in advance
Your honeymoon should be a worry-free time for you and your new spouse to get to know each other on a new level. To make it as stress-less and romantic as possible, make your plans far in advance. The last thing you'll want is to drive away from your wedding and have no idea where you'll be spending the night. Make reservations, buy tickets, have your car filled with gas, and pack your bags beforehand so all you have to do is pick up and leave as soon as the ceremony or reception is over.
Don't overload yourselves with activities
It might be tempting to take advantage of as many activities as you can during your honeymoon, especially if you're traveling somewhere you've never been before. But once you're married, you'll likely find that you're less interested in the outdoors and far more interested in what happens behind closed doors.
Instead of overbooking yourselves, try coming up with a list of activities with a flexible time line. You can choose from the list at your leisure ... or not. But do be sure to eat out at a romantic restaurant at least once. It's your honeymoon, after all, and some splurging is required.
Utilize the element of surprise
Some of the most romantic memories you might have from your honeymoon will stem from the element of surprise. Surprise your wife with a bouquet of her favorite flowers. Take advantage of your new husband's momentary absence to don a dainty negligee.
The surprises don't have to be complicated; in fact, they're more effective if they involve small, sweet acts of kindness or love. These acts will have new meaning now that you're married. And who knows? Maybe you'll end up continuing some of these acts as romantic traditions in the years to come.
It doesn't matter if your honeymoon is two days or two weeks long. You and your spouse will find opportunities to create a little romance no matter where you go. Just be sure to make good use of this time to get used to your new living situation and relationship. After the honeymoon, it's back to the real world, though admittedly it will be a much brighter place with your sweet new partner at your side.