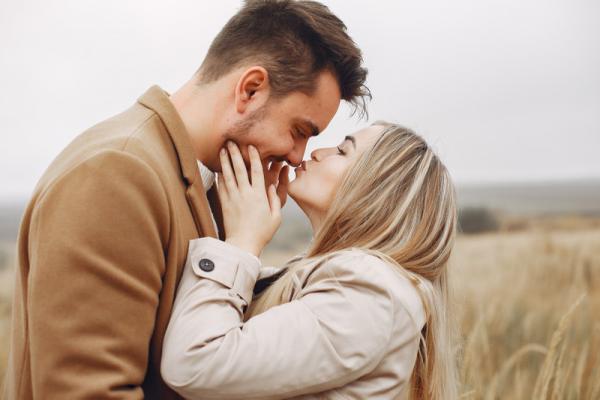 Being open with your partner about sex isn't always the easiest thing to do. The truth is it can be downright awkward. Getting to a point where you're completely satisfied sexually doesn't happen overnight. Whether you've been involved with your significant other for a short time or a long time, you will eventually confront uncomfortable sexual moments and challenges. This is ok. One of the good things about these experiences is that we can learn from them. It takes time to be completely open, but this is one of the most significant steps needed to get to a place of sexual satisfaction. It's also important that you build trust, openly discuss needs and concerns, and clarify what's on and off the table. In addition, you have to be completely comfortable with your partner inside and outside of the bedroom. If you want to create a sexually satisfying relationship, consider these five things.
Make sex a priority.
Connection and intimacy are so important. They are like the lifeline of your relationship. We are sexual, emotional beings that thrive on attention, love, and affection. It's important that we intentionally work on and nurture our relationships to promote intimacy in our relationships. You should remember that more sex doesn't mean more intimacy, and more intimacy doesn't mean more sex. You and your partner should set up a time for sex and also make intimacy a top goal. It is critical to think about how you want to enhance your connection with sex and how to maximize pleasure with your partner. A great way to do this is by setting weekly goals that include hugging, kissing, affection, and foreplay.
Value your one-on-one time.
Those who are in sexually satisfying relationships are clear that great sex requires effort. They know that they have to nurture their relationship physically and emotionally. While we may all have super busy lives, our relationship and sex lives can't thrive if we give them little time, attention, or effort. You must prioritize quality time alone together. When we're caught up in our business, it's easy to forget about the needs of others, including our partners. One of the keys to improving sexual satisfaction is making it a priority to spend more time together and value that time spent.
Be comfortable talking about sex.
Those who can talk about sex have better sex. You may not think about it, but one of the most important factors of having a healthy sex life is actually talking about a healthy sex life. Too often, when sex comes up in conversation, we're indirect and vague because sex is just weird to talk about. When we do make the time, typically, we rush to finish the discussion. The reality is, the less direct you are about what you desire, the less likely you are to get it. This is why talking about sex is so important. It is a great way to strengthen intimacy and connect with your partner profoundly. Couples who are comfortable with each other are aware that the key to a sexually satisfying relationship is being comfortable with their partner. Partners who are in sexually satisfying relationships have no issues discussing sex before, during, and after.
Understand what turns your partner on.
Do you know your partner's turn-ons? If you really want to know the answer to that, you can do one simple thing. Just ask them. Ask your partner directly what turns them on and off. If you think the person you're with is not satisfied, ask them what you could do to strengthen that connection. Partners who have strong sexual chemistry are generally open to trying new things. When we're at the start of our relationship, we're often more reserved. Once we really get to know and trust our partner fully, we are more open to exploring, experimenting, and discussing our fantasies. As long as you and your partner are on the same page, sexual satisfaction will come naturally.
Keep the sparks flying daily.
Couples who are sexually satisfied keep the sparks flying inside and outside of the bedroom. They make that spark a priority in their everyday lives. If you've ever been in a long-term relationship, you know that the spark will eventually dim. This comes with the territory. While sparks commonly dim, there are things we can be intentional about to keep the fire and romance alive. One of the things that makes a relationship exciting, especially in the beginning, is the flirting. Just because we've been in a relationship for a long time doesn't mean that the sparks have to go away. Couples that have been together for a long time can flirt too. One of the ways you can do this is by making suggestive comments and sending flirty text messages to your partner. We should always strive to make our partner feel special.
When you are intimate with the person you are completely at ease with, the two of you have no trouble pausing and laughing at any funny, award curve sex may throw at you. These little things can actually make sex really fun and bring you closer together. Trust is key in every relationship. One of the big signs of trust in a relationship is being comfortable telling your partner what's on your mind and what you're into. If you want to try something new in your relationship or a fantasy you want to explore, don't be afraid to tell them. A good, loving partner will want to know these things. They should also be comfortable expressing themselves with you. One of the big reasons couples in sexually satisfying relationships thrive is because of how comfortable and open they are with each other.