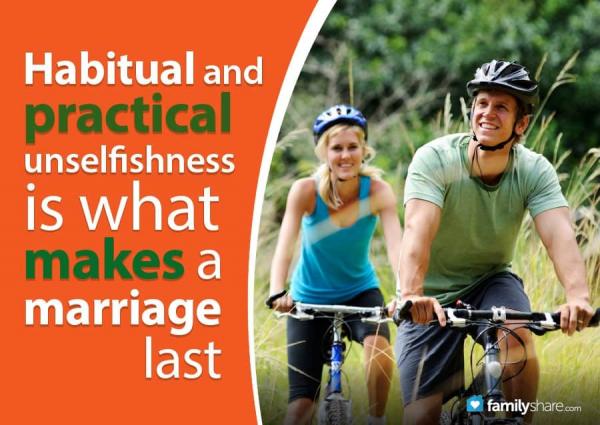 We're here to help you to make your first-month anniversary meaningful and fun. By trying something a little different, without putting a large price tag on it, you can begin a new tradition that reminds your spouse, every month, just how important he or she is to you.
1. Switch it up
By the end of your first month of marriage, a routine has started to emerge. Perhaps, the two of you are out on the town every night, or most of your evenings are spent at home. Either way try something a little different. A home-cooked meal, complete with candles and your wedding song playing in the background, can be a sweet reminder of just how delightful it is that you have each other. If home cooking is the norm, try an unfamiliar restaurant and make a game of guessing what entrée your sweetheart will order. Don't forget to split a dessert!
2. Use your newfound knowledge
In the first month of my marriage, I learned that my normally easy-going husband is picky about his waffles. I had no idea he had such strong opinions about the perfect level of crispness and the need for chocolate chips! Now, when I make them, I know just what to do in order to make him smile. So, what have you learned about your spouse this month? Perhaps, you didn't realize how much she wishes she knew how to knit. Buy a short beginner's guide for her, and offer to do the dishes so she can spend the evening learning a new skill. Doing something your spouse enjoys (especially if you didn't know about it before getting married) reinforces the intimacy of your budding marriage.
3. Keep it inexpensive
If you're like many newlyweds, combining the various aspects of your lives is complicated, including your finances. A first-month celebration doesn't warrant anything lavish or pricey, so don't feel pressured. For example, I recently wrote several short and loving notes, and stuck them in every pocket I could find in my husband's wardrobe. This way, he finds a new compliment or thank-you every time he gets dressed, and can look forward to a new one every day. Just make sure your spouse knows to look for them; otherwise, you may end up with a lot of paper in your washing machine!
4. Start a tradition
Creating a monthly tradition is a great way to have a special moment with your spouse on a regular basis. For instance, my husband and I rarely think to take pictures. Therefore, every month around the time of our wedding date we take a simple snapshot. In our one-month picture, we're a little rumpled, still in pajamas and looking like we've never met a hairbrush. However, I love looking at it for the sake of my husband's candid smile, and the way I'm leaning into him like he's the best thing that's ever happened to me. Now, every month I'm reminded of how happy we make each other, and we'll have many, many pictures to show our children someday.
By breaking from the norm, exercising the insights you've gained this month, keeping it frugal, and starting a tradition, you're sure to make your new spouse feel especially loved. This kind of habitual, practical unselfishness makes a marriage last not just months or years, but an entire lifetime.