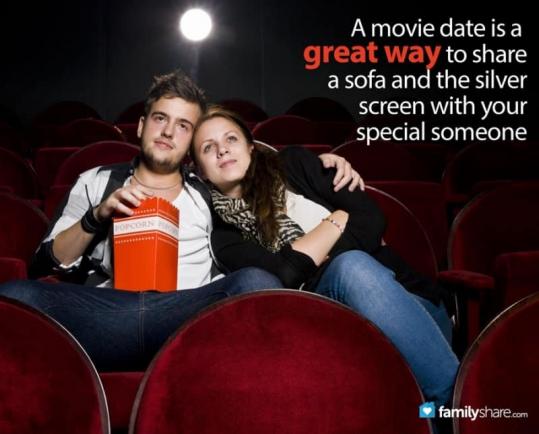 First things first
Figure out what mood you both are in. In order to pick the right movie, you have to feel a certain way. Funny? Scary? Romantic? Documentary? Once you both are on the same page, you can narrow it further. Give your date a few choices and let him or her narrow it down themself. Don't sit and flip through DVDs or listings with an "I don't care" attitude. Someone needs to make a choice or the fun will be over fast.
Feeling frightful?
The perfect scary movie has to be perfect. It could be the driving force that sends your girl into your arms or running home crying. Don't go straight for the blood and guts. Stick with the suspenseful, edge-of-your-seat thrills that will pump up the adrenaline. Good choices: The Woman in Black, 1408, The Others, The Ring.
Feeling funny?
Nothing brings friends closer together than sharing good laughs. The right comedy will give you a few good inside jokes and quotes to play back to each other in the weeks to come. Be careful. Your girl or guy has to have a sense of humor compatible with yours to truly make the most of a funny movie night. It could be a hit or a miss. Good choices: Just Friends, Nacho Libre, The Other Guys, Heavyweights, Bride Wars.
Kick it with the classics
Sometimes you just need to revisit the greats. Good choices: Elf, Hot Rod, Wizard of Oz, Pride and Prejudice, Star Wars.
Looking for something mind bending?
Some movies you just need to watch once to get that wow factor. Good choices: Inception, The Prestige, The Illusionist, Flipped, Italian Job.
How about those romantics?
Rom-Coms (romantic comedies) are a surefire test to tell if your date has what you're looking for. Men, don't shy away from Reese Witherspoon or Matthew McConaughey. Good choices: Sleepless in Seattle, The Wedding Planner, 500 Days of Summer, P.S. I Love You, Letters to Juliet, Dan in Real Life.
Whatever you choose, make sure you keep the night fun and keep your date entertained. If she starts to doze off, it could be the perfect opportunity for your arm to come in handy. Maybe a slower movie would work in your favor after all. Whether you want him to hold out his hand for you to grab as the eerie music plays or you want to see him cry at those rom-coms, your movie date will be a success if you stay flexible and pick the right one. A movie date is a great way to share a sofa and the silver screen with your special someone.