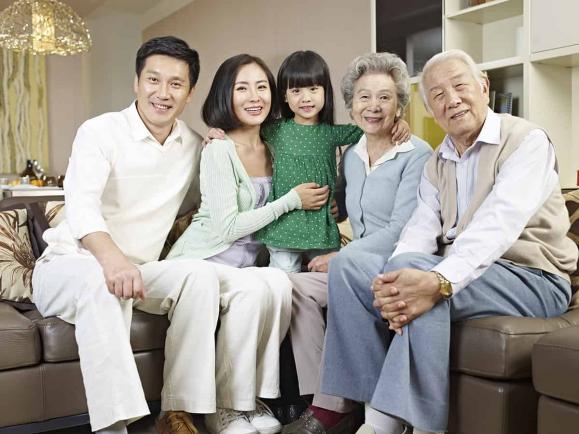 In-laws are not always easy to handle. In many cases, they come off overbearing. They tend to give a lot of recommendations including how to raise children and how their child should be treated. In-laws have a mental picture of the person and life they want for their child. They need assurance that their child will be taken care of and live in a respected environment. So, when mother-in-laws and father-in-laws feel uneasy about their child's spouse, they tend to take over the marriage by sharing the dos and don'ts. However, before this occurs, take the initiative to prove to your in-laws their child is in good hands.
My mother-in-law, before her passing, was wonderful. She knew her role. She definitely gave advice and opinions only when we asked for it. She trusted that we would do what was best for our marriage. And if we ever needed her, we knew we could count on her. The relationship my husband shares with my mother is refreshing. His experience with his former in-laws started off overwhelming and unpleasant. But after some time, they warmed up to him. So he made sure to cherish the relationship he has with my mom from day one. My mom never gets involved, but if we ever need words of wisdom, we know who to turn to.
The relationship you share with your in-laws should not be a nightmare. Work on building a positive relationship with them from the beginning. Leave no room for opportunities to hinder your relationship with them or with your spouse.
Respect
In some circumstances, in-laws do not reciprocate the respect you give them. They forget they have to treat you with respect - after all you are now an extension to their family. Nevertheless, treat your in-laws the way you want them to treat you. Of course you will not agree with everything they say or do. But never be indifferent toward them. Respect is contagious and they will eventually give it to you in return. Be patient.
Communication
When you feel your mother-in-law or father-in-law has said or done something you are not pleased with, do not hold back. Express how you honestly feel. If you do not speak up, whatever made you unhappy will happen again. Talking is hard to do, but is the only way to get feelings out in the open and clear the air. And do not forget to set boundaries. Remember, this is your marriage, your children and your household. If you do not like something, respectfully say so.
Quality time
Ask your in-laws to join you and the kids whenever you head to the park or to an event. Include them in activities that involve their grandchildren and invite them to dinner at your place as frequently as possible.
Be there
If your in-laws need your help with something, make the effort to be there for them as much as you can. Show them you do care for their well-being.
Be yourself
Never change the person you are to please your in-laws. They should love and accept you for who you are. They may not see your wonderful qualities immediately. Therefore, take the time to show them. Within time they will appreciate the person you are.
Do not expect the worse from your in-laws. Have faith. Give the relationship a chance to evolve. Remember, in-laws are an important part of your spouse's life.