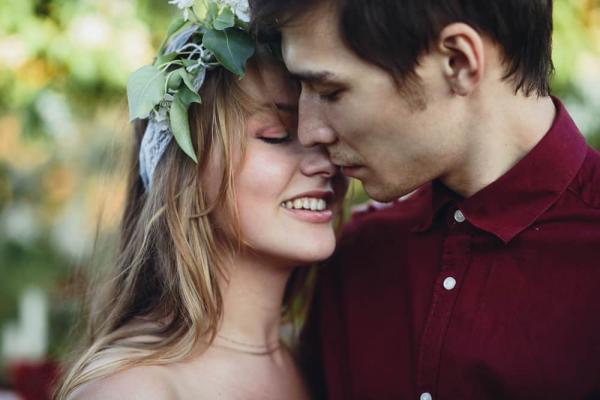 He tells you he loves you, and you know it's true. You can't picture yourself with anyone else and neither can he. It seems so perfect and yet there is one small thing that's missing: he hasn't gotten down on one knee. At this rate you are starting to doubt if he ever will!
Your friends are getting married and you hate that you may very well be the last one. Hang in there chica! Before you freak out and give your man an ultimatum (not cute by the way), here are 6 tips to getting your man to propose:
1. Eliminate the fear of rejection
Even if you have told him you love him over and over again, he may still doubt himself and think you will reject him. He may be thinking that things have been great so far, so why push and possibly mess up the best thing he has ever had?
In order to get the wheel's turning, start by casually mentioning the excitement of weddings and marriage into an everyday conversation. This could be a friend's wedding, a marriage you admire or even talking about your parent's relationship. It may not be very subtle, but at least he will get the picture!
2. Don't crowd him with your dream wedding
Weddings are pricey! The flowers, dresses, rings and centerpieces are just the start of an amazingly unforgettable but incredibly expensive night. Don't overwhelm him by talking about all of the pieces in your dream wedding and stick to talking about your dream marriage. Being with him for the rest or your life is really what you want, and because he loves you that won't scare him.
3. Reassure him that it's the right time
Feeling rushed into a marriage will bring unneeded stress that can take away from the excitement of the new journey that is about to start! It doesn't matter if it's been 5 months or 5 years; he needs to feel like it is the right time.
You can hint that it is time by applauding him for his accomplishments, talking about his financial stability and reminding him what a great addition he has been in your life. Knowing that he has been successful will give him an extra push to take risks, hopefully with you!
4. Make sure he sees you as a permanent part of his future
If he talks about the future by starting with the word "We..." than he has definitely made plans to be with you for the apocalypse! To get him there, let him know your aspirations.
Do you always long to be a stay at home mom? Do you want to start up your very own business? Sharing your future goals with him brings up the conversation of where your relationship will need to be in order to make that happen. Just mentioning your goals will make him stop and wonder whether you have thought about marriage as a goal in the relationship.
5. Tell him what you want
Honey, he is not going to do it the way you want without a little help. Even if you don't want to admit it, you have expectations on how you want the proposal to go and the ring to look like. Without giving him a play-by-play, plan romantic evenings together to give him a good opportunity to propose. Casually see a women's ring and comment on it like, "Wow, I love the cut of her ring. Did you see that?" This will allow him to ask you to clarify and then you can give him the specifics of what you would like. He will get it, trust me.
6. Honesty is the best policy
Tell your boyfriend what frightens you about the future. Share what excites you and what you hope will happen to the both of you. Some women feel that if they had a serious conversation about marriage and started making plans before he proposes, he would get scared and frantically leave. You love this man and want to spend forever with him. You have been able to have serious conversations in the past, what makes this time any different? He will respect you for your honesty and will likely be relieved that you are also anxious about the future as well.
Marrying the man you love is something you dreamed about since you were 7. He knows how much you love him and that getting married is something you hope for. So stop picking "he loves me, he loves me not" daisies and give him these hints instead. He will pick up on at least one, remember not to be too subtle, and you will have the proposal and marriage you always dreamed of.