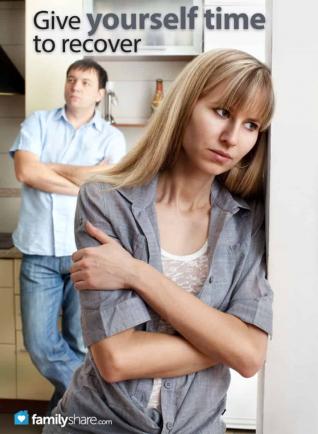 Often, when a person discovers his or her spouse is having an affair, he or she gets angry and kicks the spouse out. He or she finds an attorney in the phone book or through a friend and files for divorce. At that point, the person is so stunned and distraught that she can't even think past today and getting rid of the spouse as fast as possible.
However, there are other steps that may be more important to take before attorneys get involved. Here's some advice on how to survive infidelity if you are unfortunate enough to experience it yourself.
DISCLAIMER
Before we talk about keeping your spouse, there are three situations where that might not be smart:
If your spouse is a serial cheater.

If there has ever been violence in the home.

If the cheating is blatant and he or she doesn't try to hide it.
If none of those apply to you, let's talk about what you can do to survive and perhaps salvage your marriage.
Things to Contemplate
Before you act, there are a few things to contemplate and ponder.
1. GIVE YOURSELF TIME TO RECOVER
from the shock before you make life-altering decisions. Don't jump the gun only to regret your hastiness the rest of your life.
2. FIND A FRIEND WHOM YOU CAN TRUST
Someone who will have your best interests at heart - and who knows all of the good qualities that your spouse possesses. Here are some of the things a friend can do for you:
A friend can remind you that he or she may be a "keeper" in the long run.

A friend can remind you of the good parts of your marriage because in your post-infidelity shock, you no longer see any good in your marriage. (When you've kicked him/her out, the good parts of your marriage may flood your brain, but by then it will be too late.)

A friend will keep up your confidence so you can be strong enough to insist on consequences and assurances from your spouse so you will be protected in case he or she cheats again.
3. START THERAPY IMMEDIATELY
The road back won't be easy and you will need and benefit from outside professional help. Don't use the excuse that you can't afford it. If you can't afford counseling, you certainly can't afford the long-term costs of divorce.
4. REMEMBER YOU WILL BE FOREVER CONNECTED TO YOUR CHILDREN'S FATHER OR MOTHER
whether you are with him/her or not. This must loom large in your decision. Keep in mind that a lot of couples go through infidelity and they come out the other end better and stronger than ever.
5. DON'T BLAME YOURSELF
for your spouse's cheating. But don't automatically dump him/her for it when, sometimes, a lack of effective communication is partly to blame.
6. ASK, DID YOUR SPOUSE'S LACK OF RESPONSIBILITY AT HOME GIVE HIM/HER TOO MUCH FREEDOM?
The risk of infidelity would be cut drastically if husbands didn't have so much free time after work while wives have so little. Wives typically come home to a second (or third) full-time job "doing it all" to keep the family running, on call 24/7.
7. TRY PERMANENTLY SHARING HOUSEHOLD CHORES
This would greatly lighten your burden, nourishing you with time and energy for yourself. For example, no longer would a husband necessarily have a boring or uncooperative wife (one who is too tired to even think of having fun), or an angry and resentful wife who doesn't have time to fix herself up. These are not attractive traits for anyone to come home to.
8. WATCH FOR AND READ ARTICLES
on solving the imbalance of household work.
While there are certainly some circumstances where a marriage cannot be saved when a spouse cheats, there are plenty of other situations where things can be worked out and even improved. It takes work and painful honesty, but by following these steps, you may be able to save your marriage and improve your chances of long-term happiness with your spouse.
Sherri Mills, author of "I Almost Divorced My Husband, But I Went on Strike Instead," considers her 40+ years as a hairdresser her "research in life." She has listened to family problems and followed real-life outcomes through several generations.