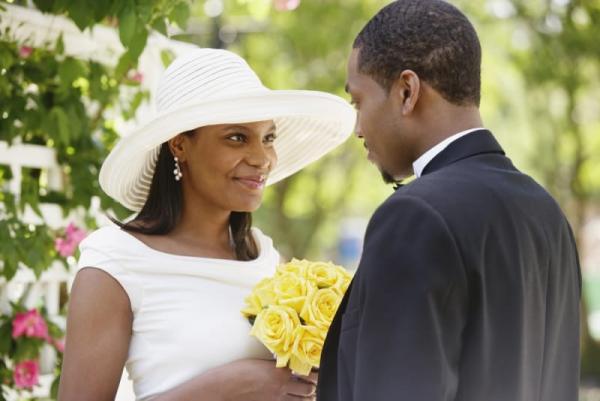 Reflect on your relationship from the second you met to the present moment. Jot down as many notes as possible on every romantic encounter, love note, celebrations and other events shared together that has brought your relationship to where it is right now - marriage.
My husband and I are working on renewing our vows for our 10-year wedding anniversary. In order to create something special, we decided to read old love letters, emails, texts and even lyrics from songs that have declared some importance in our marriage.
Sometimes you do not have to search too deep to write a good wedding vow. The thoughts are right in front of you.
Review old love letters
Since email and texting is popular, I am not sure if couples handwrite a love letter. Regardless of the method, retrieve any handwritten love letters, emails or texts that express love and kindness from your partner to you and from you to your partner. Consider what has been written and incorporate it into your vows.
Remember the sweet verbal messages shared between the two
Besides letters or emails, try recalling the romantic and sweet thoughts expressed verbally to one another. Consider where you were during those times and why those thoughts were said.
Consider lyrics from songs or specific lines from movies that represent your relationship
My husband and I have a long list of song lyrics which represents our marriage. Sometimes we cannot find the right words to express how we feel, but a song comes along and describes exactly what we want to say to one another.
Include the things that you love the most about your fiancé
Do not shy away from writing the little things that make you love your future spouse. The little things could be things your future spouse has no idea you picked up on. Sometimes the minor details are what create a strong, loving bond between two people.
Write future promises
This is a great opportunity to write how good of a spouse, parent and friend you will be from that day forward. For example, if being a parent is a goal for you, it will not be a bad idea to include your thoughts on parenthood and the importance of starting a family of your own.
Rehearse your wedding vows with a good friend or family member
Just to be sure your vows are in order and demonstrate a loving tone, rehearse reading your vows in front of your best friend or family members. The people you trust the most will provide you the honest feedback you need.
When writing your wedding vow, please keep in mind your audience and try not to make it too long. Keep it to an appropriate length, but assuring a heartfelt message. Maintain true to who you are and never be intimidated to speak from the heart.