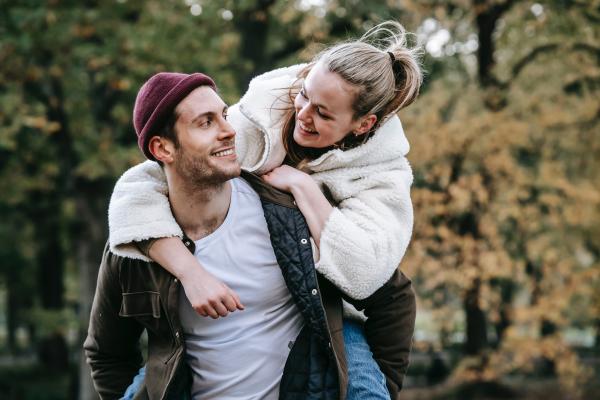 We all know summer lovin' happens so fast, but you might want to put a pause on starting a new relationship.
Starting a new relationship in the summer can be complicated and riddled with scheduling conflicts and chaos. Summer trips and poolside dates are not the best way to find or start a new relationship. Plus, cuddling in the summer can be uncomfortable with the heat. There is no wrong time to start dating, but experts say there is a recommended best time.
Fall is said to be the best time to start a new relationship for several reasons.
You have fewer plans.
Days are no longer spent basking in the sun with endless energy but instead wrapped up in a blanket watching a new flick or sipping apple cider by a bonfire. People get lonely when they are stuck inside for a prolonged time and naturally want to seek a relationship once summer activities and events come to a stop.
 "Fall is different from the crazy rush of summer when life is busy, and we are out playing. Fall is a time that we start to slow down, take more time, and relax. This allows you to get to know someone without feeling rushed or hurried because of a million things to do." Said Margaret Bell, counselor and life coach.
There are way better date activities.
Dating in the summer revolves a lot around the daily temperature. The heat can be overwhelming and makes a lot of activities miserable. At the start of a new relationship, the last thing you want to do is go on a hike in 100-degree weather and sweat from every pore. It won't be fun for you or your date.
Perfect Fall activities for when you are getting to know someone:
Haunted house trips.

Picking pumpkins at a local farm and decorating them.

Going on a hayride.

Enjoying hot apple cider at a brewery.

Going on a hiking adventure. 

Navigate through a corn maze. 
Homebody mode is activated.
Fall has proved to have psychological effects on the brain. As days began to get shorter, melatonin elevates the brain, making you lazier. People will be keener on being at home. Snuggling up with a new partner binging on your favorite Netflix series or having a puzzle night is a perfect way to ensure that you spend quality time together.
You have more reasons to snuggle.
Going for a walk when the wind is chilly gives you the perfect excuse to lean in a little closer or to borrow your special someones' jacket. That horror movie you wanted to watch doesn't seem scary when someone is holding your hand or snuggling close to you with a blanket. You become fearless at the haunted house with your date, who is keeping you oh so safe.
Once Fall rolls around, break out your favorite hoodie and dating app because it is your time to shine. You could also try hitting up your local sports' bars since men are rounded up like cattle watching football, where you could spark up a conversation about your favorite team if you are into that. 
Another perk of starting up a new romance in the Fall, you will not be lonely for the holidays, which makes them so much better. 
Find that someone you want to hibernate with and give it a shot.