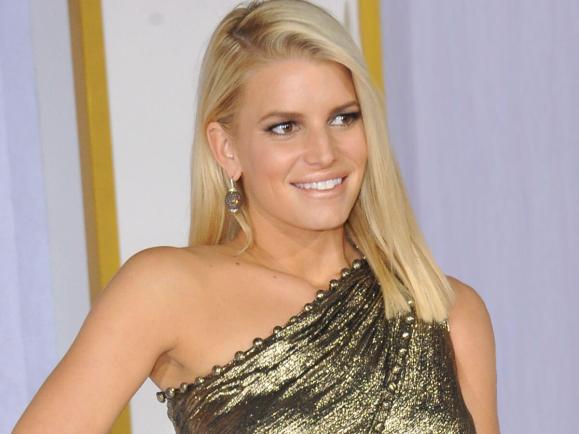 Jessica Simpson recently spilled about being the other women to a "massive movie star" in the early 2000's in a new essay for Amazon. The "I Want to Love You Forever" singer detailed the secret romance with the unnamed movie star who she called her "teenage fantasy." She said they met in 2001 while walking the red carpet at the 2001 MTV Video Music Awards, saying she "swooned" when they met and said the actor who she "grew up thinking was so hot, eyeballed her up and down." Simpson said she got his number, but never called him, only to run into him a week later where she told him he could be the "lead guy" in her upcoming music video. The music video shoot didn't work out and five days later, Simpson got back with her boyfriend, Nick Lachey. The pair ended up getting married before divorcing in 2006.
After her divorce to Lachey, Simpson met up with the unnamed movie star again where he wanted her to help him get ready for an awards show in Beverly Hills. The two chatted before he kissed her where Simpson described it as, "I felt this warm rush all the way down my body, to the tips of my toes in my wedges." She said she felt "special" during the awards show because he was texting her the whole time, only to see a photo of him at the event with his girlfriend. "I was never ever in a million years going to be the other woman," said Simpson.
Eventually though, the pair began seeing each other after he told her it was "completely over" with his girlfriend. She detailed the final straw where he invited her to a movie shoot in New York, but insisted on her staying on a different floor than him in the hotel. She assumed he was just trying to avoid paparazzi attention before coming to the realization, "This was to hide me from his chick." She said she decided to leave and never speak to him again.
Simpson went on to marry former NFL player Eric Johnson in 2014, where they share three children together; Birdie, Maxwell and Ace.