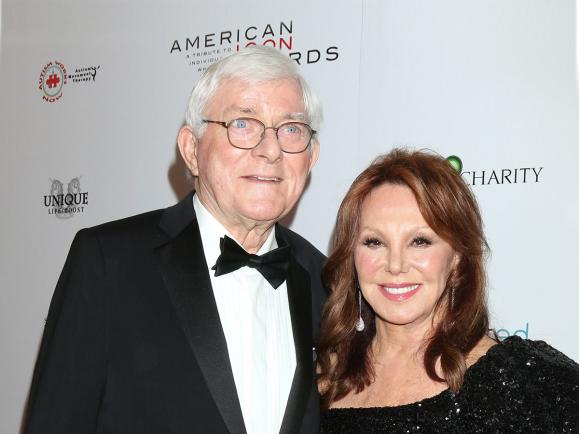 "That Girl" actress, Marlo Thomas, recently shared her secret to her long-lasting marriage with husband Phil Donahue while in an interview with People at the Women In Media Foundation's 48th Annual Gracie Awards Gala. "I call it the three Ls. Love, listening, and lust," she said. "Those are the three L's. You have to listen and then you'll know what the other person is really thinking and going through. You have to love each other. And without lust, you don't have anything."
The pair first met when Thomas appeared on Donahue's talk show, "The Phil Donahue Show" in 1977. They tied the knot in 1980 and have been going strong ever since. For their anniversary this year, Thomas shared that they spent the day relaxing. "Well, it was just fun just to be alone," Thomas said. "Sometimes we've given parties and done things, but we just felt like this year we wanted to just hang out alone. Go to the theater, go to dinner, walk down the street, just be together. It was great."
In 2020, the couple released a book right around their 40th wedding anniversary titled,  "What Makes Marriage Last: 40 Celebrated Couples Share with Us the Secrets to a Happy Life." Thomas and Donahue spent nearly a year interviewing celebrity couples whose relationships they admired, such as Kevin Bacon and Kyra Sedgwick, Ron and Cheryl Howard, and Chip and Joanna Gaines. In an interview with Fox News about their book, the couple shared what the secret is to their long-lasting marriage. "As for our secret, you'll get pretty good glimpses of it in the book — but one thing for sure is that, once we decided to commit to each other, we also decided that no matter how tough things might get, we would never look for an escape route."