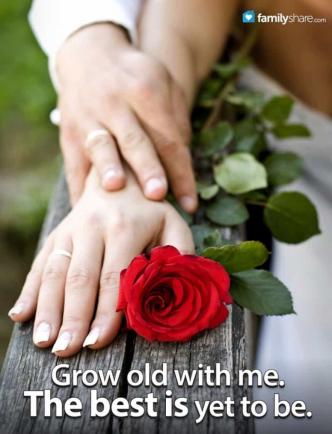 The 10th wedding anniversary was traditionally symbolized by tin. Let's start this gift guide with one suggestion: Don't buy her a tin cup.
Here are five suggestions that are worth considering as gifts for your wife on your 10th anniversary:
Diamonds
This is an easy one. A woman will never be disappointed with diamonds. They last forever. Certainly there were days in the last 10 years that made her think this marriage was going to last for-ev-er. You want her to think that your marriage will last forever.
Ten days
Chances are there are some young children running around your house. Combined with careers and community responsibilities, your wife deserves a break. Ten days in Hawaii or the Caribbean would be a dream. If that's outside your budget, look for a location or find a duration that you can afford. The gift of quality time alone together will never be forgotten.
Ten hours
If your budget doesn't have room for diamonds or a second honeymoon, you could plan a 10-hour date that she'll remember for a lifetime. Think back to all of the creative things you did when you were dating when you really wanted to impress a girl. Find that part of you and plan a date that will knock her socks off. Focus on the things she loves, the food, the music and the places. Make this all about her. You can't phone it in. You've got to do the planning. You've got to do the work. You've got to make it special. Don't expect her to get teary over dinner at Applebee's followed by a movie, just because you paid for dessert at dinner and popcorn in the theater.
The toy
If your wife is really into a sport or hobby and has been wanting something expensive, something she'd never dare buy for herself but that she's been talking about for months, don't be dense. That's your clue. Be sure that it is something just for her. If she's been dying for a new driver, get that. If she can't stop talking about the new iPad mini, there's her gift. If she never seems to stop talking about the quilting machine, now you know. Listen and learn. Don't, however, mistake your wife's complaining about the crappy refrigerator as a request for a new refrigerator for your anniversary. She may want one, but not for an anniversary present.
Family portrait
Your marriage is about creating a family. Having a professional portrait, properly mounted and framed (this can be different depending on your budget) may be the most appropriate gift for a 10th anniversary. Your 10 years together have allowed you to create a family, posterity, a heritage and a legacy. Celebrating that at your 10th anniversary may draw you together more than diamonds or warm beaches.
Whatever you do, don't think that you can solve the 10th anniversary present in an afternoon, on a whim or simply by showing up. If you want to give your wife a gift that will take her breath away, one that she will remember and will strengthen your matrimonial bonds, it's going to take work. Get with it and have fun!