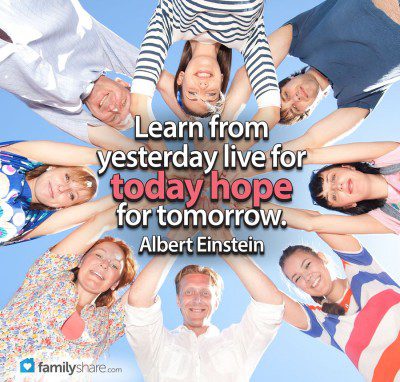 Any person who has experienced the horror, confusion and pain of having a family member who is addicted to drugs knows what it means to feel out of control. By its nature, addiction is a destroyer of families. If you love an addict, chances are you've been lied to, stolen from, abandoned by or abused by someone you once trusted. Given time, addiction leaves the family feeling powerless, exhausted, and without hope for a solution. You aren't alone. A 2010 study conducted by the United Nations estimates that 27 million people worldwide abuse drugs.
There is hope, and there are options. If the addict in your family is ready to admit that his drug use is a problem and prepared to start on the road to recovery, one option is admittance to a drug rehabilitation facility. Rehab facilities come in many shapes and sizes, but taking a little bit of time to do some research will make it easier to choose and utilize the benefits available for both the addict and his family.
Know all of your options
Depending on your location, there are likely several options for facilities within a reasonable radius of your home. The US Department of Health and Human Services has a website with a locater application that allows you to search all licensed drug treatment facilities by location. If you aren't in the United States, search the web or ask for resources at your local hospital. http://findtreatment.samhsa.gov/TreatmentLocator/faces/about.jspx
Ask about the rules
Different drug rehabilitation centers have different criteria for admittance. Some require a period of sobriety while others require the patient to go through the detoxification process in their facility. Some offer 28-day programs, while others offer programs lasting for years. Some centers are smoke-free, and others offer smoking areas. Some allow visitors and phone calls, and some have specific restrictions and policies in place. Find out all you can about the facility you are considering (usually these types of answers are listed on their websites), and make sure it coincides with your family's expectations.
Know the philosophical foundation of the facility
Because addiction touches so many lives, there are a wide range of ideologies about getting sober. Religion-based programs, 12-step programs, and holistic-health programs are all very common. There are also some experimental treatment options out there, as well. You want to make a choice that lines up with your family's core beliefs.
Be leery of big promises for big money
If your loved one is ready to take this step, don't be worried that your family will have to go bankrupt in the process. Recovery is big business these days. There are some options that offer designer treatment at designer prices, but all that glitters is not gold. The addict you love stands the best chance of long-term sobriety if he is willing to do the work. There are many options; some insurance companies cover all or a portion of drug treatment expenses. A number of private facilities offer sliding scale rates and many government-funded or non-profit facilities are high-quality options.
Take advantage of the education
Most rehab facilities are storehouses of the most current studies and research on addiction. It can be useful to begin to understand how the addicted brain works. Once you've selected a facility, ask questions about what information and resources are available for family members.
Attend family sessions
It is a common belief of psychologists that addiction is a family disease. Many rehab facilities offer family sessions where the addict can work in groups or one-on-one with her family to work through issues, triggers and life-long patterns that may contribute to potential relapse. These sessions can be powerfully healing, and are another opportunity to network with other families who are trying to find a solution, which leads me to"
Create your own support network
Close family members and friends of an addict are also in need of recovery. Years of the torment of addiction can do significant damage. It helps to have supporters who have walked in your shoes and have found hope. "Families in recovery rediscover the simple truth that their own lives have value - independent of the status of their loved one's addiction problems," says Beverly Conyers, author of Addict in the Family.
No rehabilitation center is a cure-all
Prepare yourself for the fact that admittance into a drug treatment facility is not a "silver bullet" solution. Some addicts spend a lifetime in and out of rehab facilities. The success rate of any addict's recovery is entirely dependent on his or her willingness to participate in the process both before and after treatment.
Family members can help their addicted loved one most by working on healing from the devastating emotional impact of addiction. You'll then be in a much better place to offer support to the addict you love. "In the experience of most of the people I've talked with, the family's recovery often coincides with or precedes the recovery of the addicted individual," says Conyers. The great news is that every day thousands of addicts break the chains and find freedom again. There is hope.