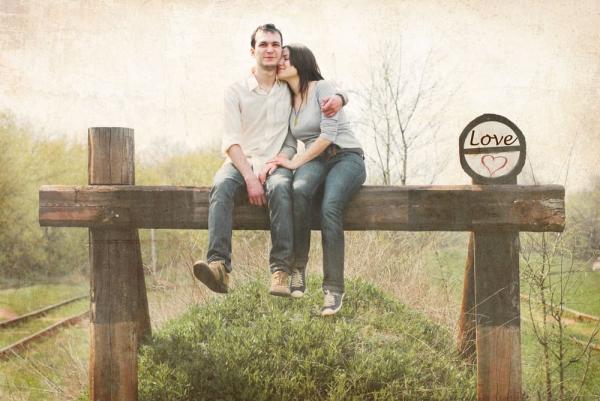 Live my life without debt. Read to my kids. Write in my journal. Exercise. Build my dream house.
Some of my goals are big, some are small. I've had some of them for years, others come up each day. Goals are defined as, "the result or achievement toward which effort is directed." Setting goals gives us a direction to go, a path to follow and pushes us to improve. Maybe you have long-term goals. Maybe your goals are set at New Year's or with a new school year. Ever since I was married, goal setting, as a couple, has found an appropriate place in our home.
When you are first married, working together can be a valuable, though perhaps difficult lesson to learn. As a married couple, yours is the privilege to share your life with your spouse. It's no longer all about you, it's about us. "We" should replace "I." Even when you have children, together, you are both their parents. After decades of marriage, sometimes it's still good to have a reminder that you are a team. Talk about the hopes and dreams that you have for your marriage and for your family. Where do you see your future? Today? Tomorrow? Next year? How about in five years, or 30 years?
Make goals together
Dreaming about the future that you will have together is fun and exciting. Making goals together will ensure that you make progress toward that future. One of the number one things that can destroy a marriage, is finances. My husband and I recently read Dave Ramsey's book, The Total Money Makeover. It is a common sense plan to get out of debt, create an emergency fund, save for the future and build wealth. Story after story tells of couples who were finally able to get on the same page and make goals together about their finances and as a result, money was no longer an enemy to their marriage. Instead, it became a tool that continues to bless their lives. We are just starting on the baby steps ourselves, but I can vouch that working toward goals together is a good thing.
Support your spouse in their goals
Ask what you can do to support and encourage and help your spouse to achieve his or her goals. Maybe, it's a friendly reminder. Maybe, it's praising her accomplishments. Maybe, it's an active role in helping his dreams come true. One of the things that I love about my husband is that he dreams big. I keep him, and his dreams, in my prayers. I am interested and excited about his passions. Whatever it is, do your best to be there for your spouse. Be his biggest fan.
Include your spouse in your own goals
When you make your own personal goals, keep your spouse in mind. Goals that are meant to strengthen your marriage shouldn't be overlooked. They should be high on your priority list. Ask for your spouse's help in fulfilling your other goals too. A husband or wife can be a great person to be accountable to or to encourage you on your bad days. So share your goals and work on them together.
Remember, goals are best written down and with a plan. Margot Hovley shares some tips on setting goals the SMART way in an article titled "How to set goals and keep them." So let's make a goal to set some goals, OK?!