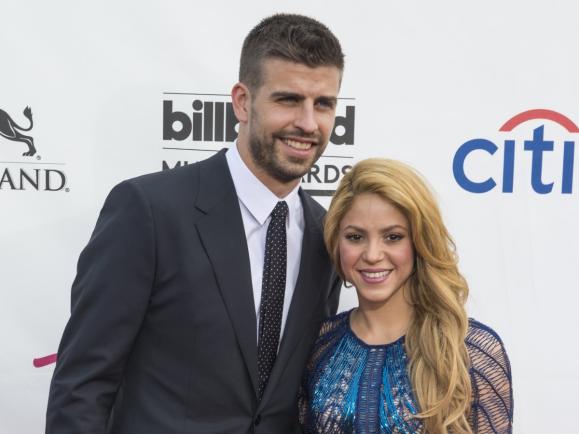 Shakira will never forget her time in Spain. The Colombian singer paid homage to the city where she raised her children with ex-partner Gerard Piqué in an emotional Instagram post. She also shared that she and her two sons, Milan and Sasha, are moving to Miami.
She wrote in a post translated to English from Spanish, "I settled in Barcelona to give my children stability, the same that we are now looking for in another corner of the world near family, friends, and the sea. Today, we begin a new chapter in the pursuit of their happiness." She continued, "Thank you to everyone who surfed alongside my many waves in Barcelona, the city where I learned without a doubt that friendship is more lasting than love."
Shakira ended the post with, "Thanks to everyone who has been there to cheer me up, dried my tears, inspired me and made me grow. Thank you to my Spanish fans, who have always surrounded me with their love and loyalty. For you, this is just a 'See you later!' and like my father said so many times, 'See you around the curves!'"
Piqué and Shakira were together for 12 years before they split last summer. He previously played for FC Barcelona before retiring. In a joint statement provided to Fox News Digital in November, the former couple said, "We have signed a custody agreement. Our sole objective is to provide our children with the utmost security and protection and hope that they can continue with their lives in a safe and calm environment. We appreciate that their privacy will be respected."
Ramón Tamborero, Piqué's lawyer, said his client made "a significant sacrifice" in agreeing to the move." Tamborero continued, "Gerard has finally agreed to allow his children to live in the U.S. for their well-being, a primary reason and one that was always in the first place. A judicial decision would only have brought pain. In reality, no one has won here except the children."
Rumors surrounding Piqué's infidelity started after the couple announced their breakup. According to Page Six, fans noticed that Piqué's current girlfriend, Clara Chia Marti, was in the background of a Zoom he did in 2021. A source close to Shakira told Page Six that the singer was "devastated to learn this woman clearly felt at home in the house they shared with their children."
The Grammy-Award-winning singer shared a picture from the sky when she left Spain. The caption read, also translated to English, "But things aren't always like we dream it. Sometimes we run, but we don't arrive. Never doubt that I will be here." Shakira and her boys have traveled to the United States several times. The Los Angeles Dodgers greeted Shakira and her boys last summer. On Instagram, she wrote, "Thanks to the @dodgers for making my kids feel at home."
Shakira is going through a challenging time. First, she learned of her partner's infidelity, and now, she has to uproot her and her children's life in Barcelona for a new life in Miami. Hopefully, her new life in the United States will be the fresh start she needs.