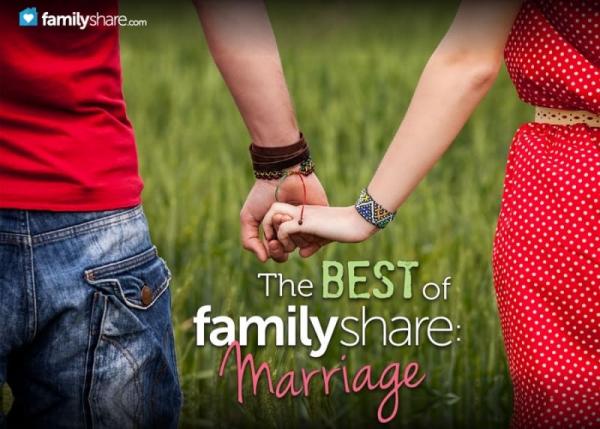 Even if everything else in your life is going right, if things aren't right in your marriage it can feel like the world is falling apart. Here at FamilyShare we have assembled a diverse group of writers and experts to help you strengthen your marriage and make the world right again. Whether you have been married a few years or a few decades, time spent showing love to your spouse and caring for your marriage is time well spent.
What to say
Sometimes it's not what you say, but how you say it. Sometimes it is what you say. Take a look at these articles and make the choice to eliminate some things from your conversations for good.
7 things to never say to your husband. J.E. Mathewson gives seven serious tips on things you should never say to your husband.
10 things you should never say to your wife. Dan Florencegives 10 humorous, but helpful, tips on things you should never say to your wife.
Relationship maintenance: Talk is not cheap. Rebecca Irvine focuses on five ways improving verbal communication will improve your relationship.
What to do
Marriage takes work. If you are putting in the effort, make sure you are working smarter and not just harder. Make your efforts count to show your spouse your love every day.
20 ways to be nicer to your husband or wife. Katie Gauger says that the longer you are married, the more effort is required to stay that way. She has compiled a list of 20 things you can do to show love to your spouse and strengthen your marriage.
7 simple ways to grow closer to your spouse. Tiffany Fletcher lists seven ideas to stay close and share love.
25 cute things to do for your spouse. Jessie McKinleyshares 25 simple things you can do anytime to share love with the person you love most. Take a few minutes every day to show your love in simple ways.
Being intimate
Intimacy is important to a healthy marriage. Intimacy is so much more than sex. Take the time to be intimate with your spouse and watch your marriage flourish.
Make time to make love: How to make sex a priority in your marriage. Shelli Proffit Howells shares the health benefits of an active sex-life and gives tips on making sex a priority and keeping it fun.
Falling in love, staying in love. Emily Christensen points out that staying in love is a choice. She gives sound advice on how to keep your love alive.
7 ways to talk about intimacy with your spouse and still be friends. Conversations about sex can be difficult and emotionally charged. Kristin Hodson gives ideas to help ease the tension. If you find it difficult to have a meaningful discussion about intimacy, follow these ideas to start moving in a positive direction.
5 tips on how to keep your sex life rockin' after kids come knockin'. Adding children to your family changes everything - including your sex life. Aaron Anderson gives five tips for helping your physical relationship flourish despite the children.
Life gets busy. We often spend the least time and effort on the relationship that matters the most. Use the information in these articles to help give the time, love and attention to your most important person. Take time every day to talk, act and share in ways that will improve your marriage and improve your whole world.